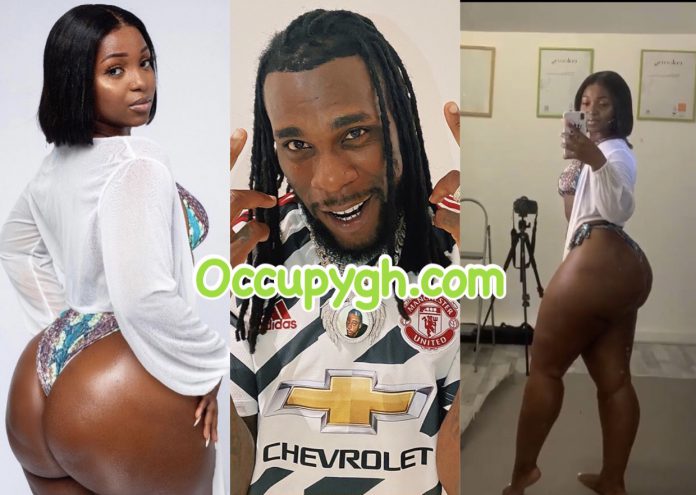 Nigerian Afrobeat Artist, Burna Boy has been exposed for cheating on his UK Rapper-girlfriend, Steff London.
A UK-based girl called Jo Pearl has come out to confess her two years relationship with the African Giant.
According to the girl, she received a DM on Instagram from the GRAMMY-nominated artist a few years ago and their relationship started from there. However, they did not tag it as a proper relationship as they were just having fun.
She recently came out to confess that, the relationship is affecting her mental health, therefore, she's unable to hold on to it, that's why she's exposing their secrets.
SEE PHOTOS BELOW: 
SOURCE: Occupygh.com