Why Advertise With Us?
Since its birth in 2018, OccupyGh.com has grown from strength to strength. We are gradually becoming a home for millions of internet users who visit our website to stay entertained and informed.
As the fastest-growing Ghanaian entertainment-focused hub, we are currently generating over 7 Million Page Views per month as a result of our daily updated content.
Regardless of our progress, we are people-centered and with that in mind, we have pocket-friendly packages exclusively designed for everyone.
Main Contact:
Email:  [email protected] & [email protected]
Phone: +233 54 668 8029
Our Advertising Formats:
Sponsored Articles
Banners
Widgets
Social Media Advertisement
Videos
Music Downloads
Our Audience (Statistical Evidence):
Audience Traffic for March 2020.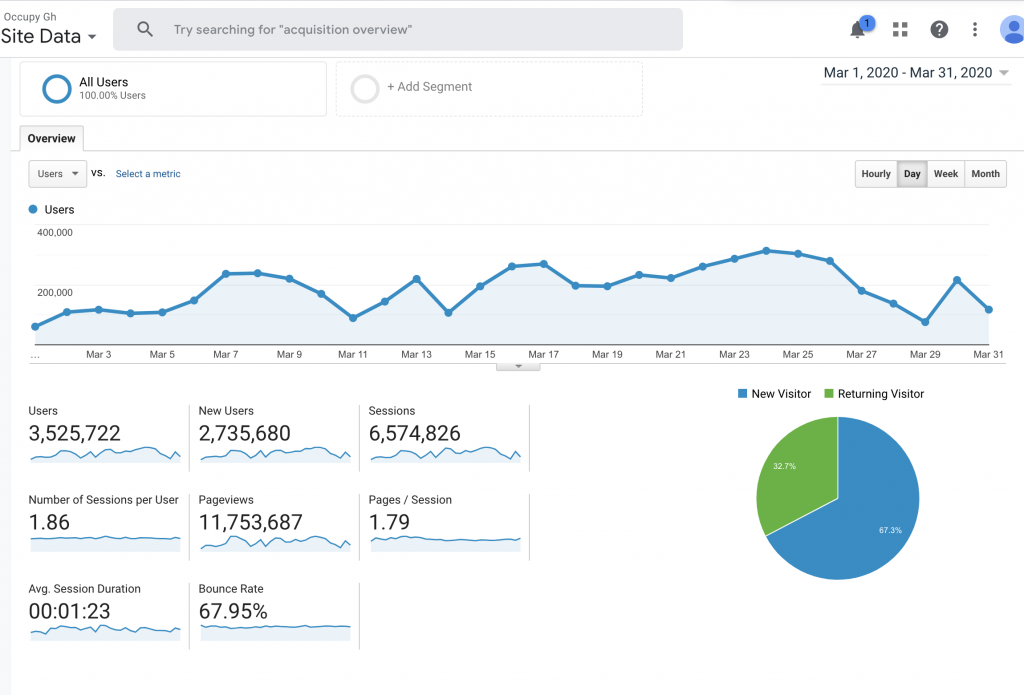 Geo Traffic For March 2020.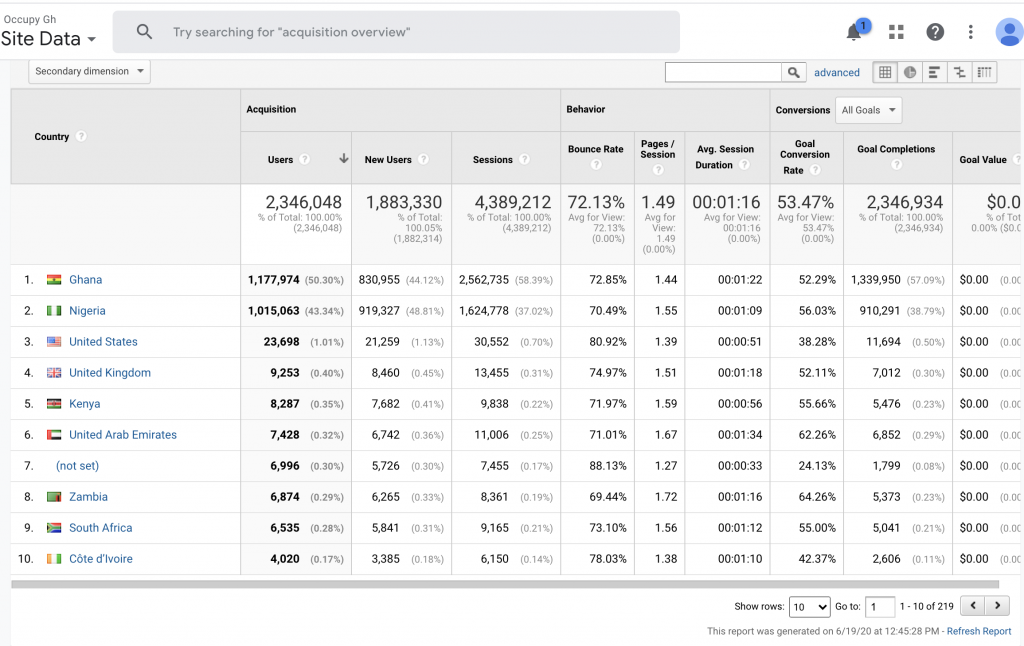 2. Audience Traffic for February 2020.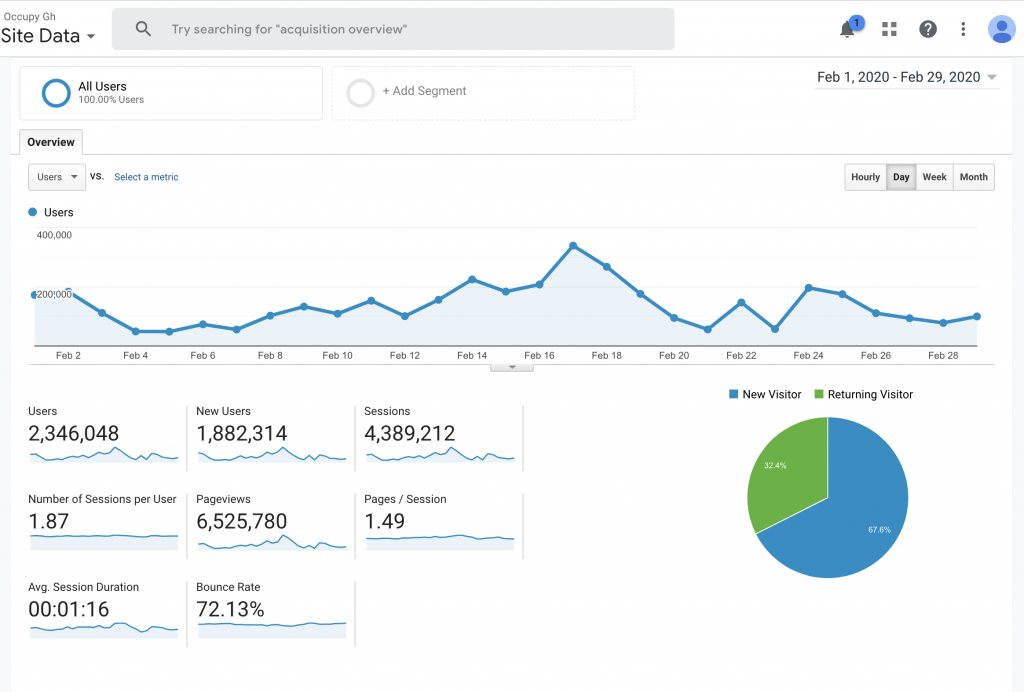 3. Audience Traffic For January 2020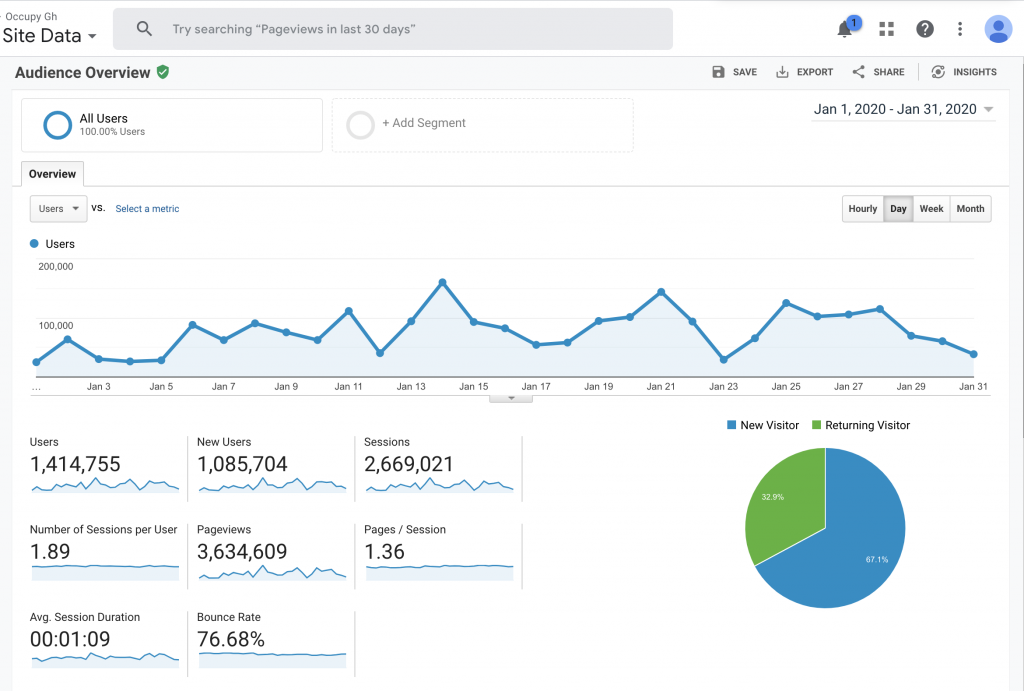 Accepted Modes Of Payment:
Bank Deposit/Bank Transfer
Paypal
Western Union or MoneyGram
Don't hesitate to contact us via the details provided below if you're interested in advertising with OccupyGh.com:
Main Contact:
Email: [email protected]
Phone: +233 236 047 154
Source: OccupyGh.com 
Tap To Join Our WhatsApp Community