The Bible talks about children respect their parents.
Ephesians 6:1-3 says that;
Children, obey your parents in the Lord: for this is right. Honor thy father and mother; which is the first commandment with promise; That it may be well with thee, and thou mayest live long on the earth.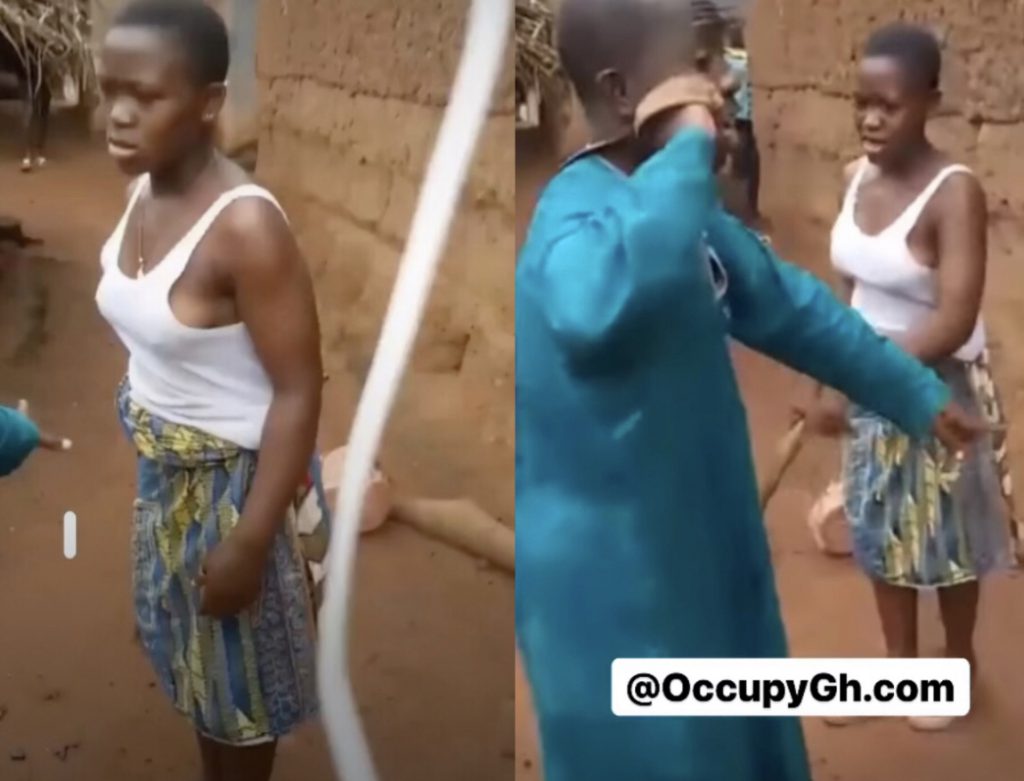 In a video sighted on the internet, a lady disrespectful fought back her dad after he decided to lash her with a belt.
It was indeed an eyesore from the young girl, she should have left her dad rather than retaliating.
Watch the video below:
Source: Occupygh.com