Sometimes during pool parties, ladies opt not to get into the swimming pool just because of how some guys may try to take advantage of them.
When some guys see that a lady is struggling to swim, that is where they will try to teach her how to swim with a different mindset.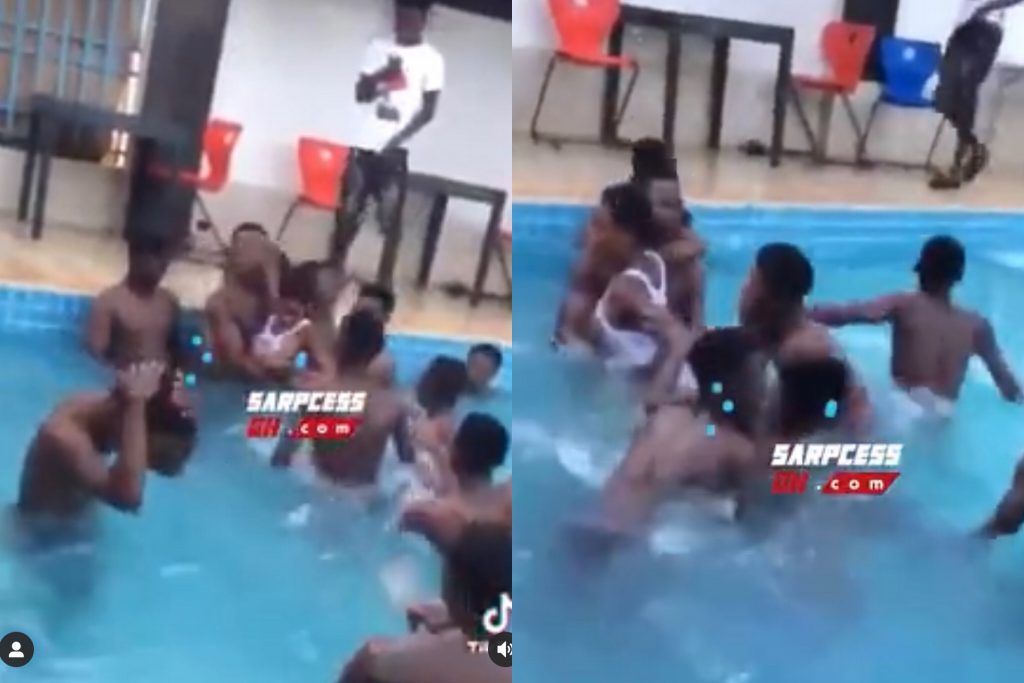 If you're a girl and you see many boys in a pool, don't try to get into it because it can end it something else.
In a similar video, a girl who jumped into a swimming pool full of boys ended up being sm00ched by these guys as she shouts.
Watch the video below;
Source: Occupygh.com