British actor Idris Elba has shared his experience of meeting the Asantehene at the Akwasidae Festival during his recent trip to Ghana.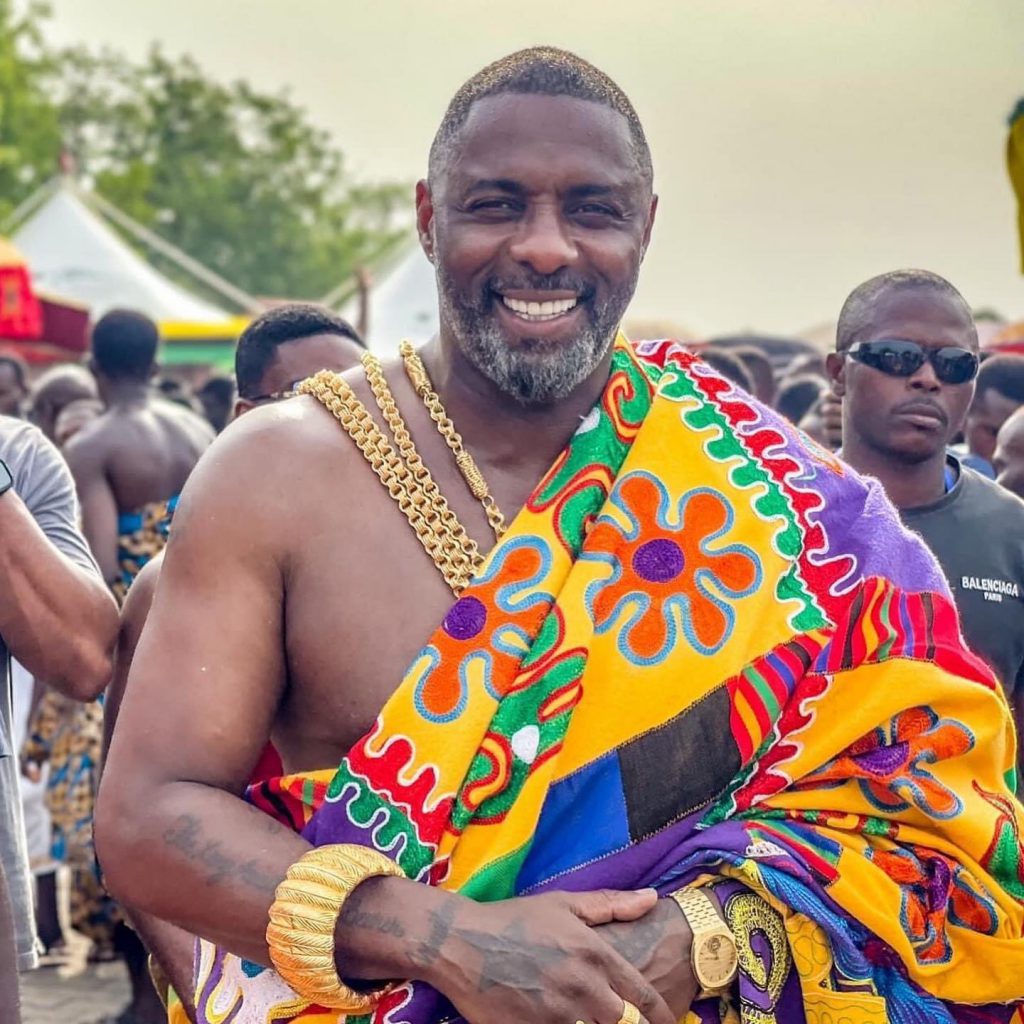 Whiles reacting to his photo in Kente, Elba disclosed that he is of Ghanaian and of Sierra Leonean descent, and said his trip to Ghana was a fascinating one.
He recounted how he ended up in Kente in his Jeans and Top since that's the symbolic way of greeting the Otumfuo.
"So, I showed up in my jeans and they were like no…no. You got to wear this and that was the outfit," he said. "It was really a fascinating day and I mean that was beautiful. The tradition was rich."
"This is a Kente outfit. [points to the picture] It is a system. When you meet the king you have to lower the shoulder down a little bit and then shake the king's hand," he said, adding that it was his first time wearing it, and was afraid it would fall.
Watch the video below;
Source: OccupyGh.com 
Tap To Join Our WhatsApp Community