Some men of God are not much interested in winning souls or Christ but set up a Church just to do their gains and also distort money from ignorant congregants.
No matter the source of your money, when you pay to offer they will accept it diligently without questioning or rejecting the money.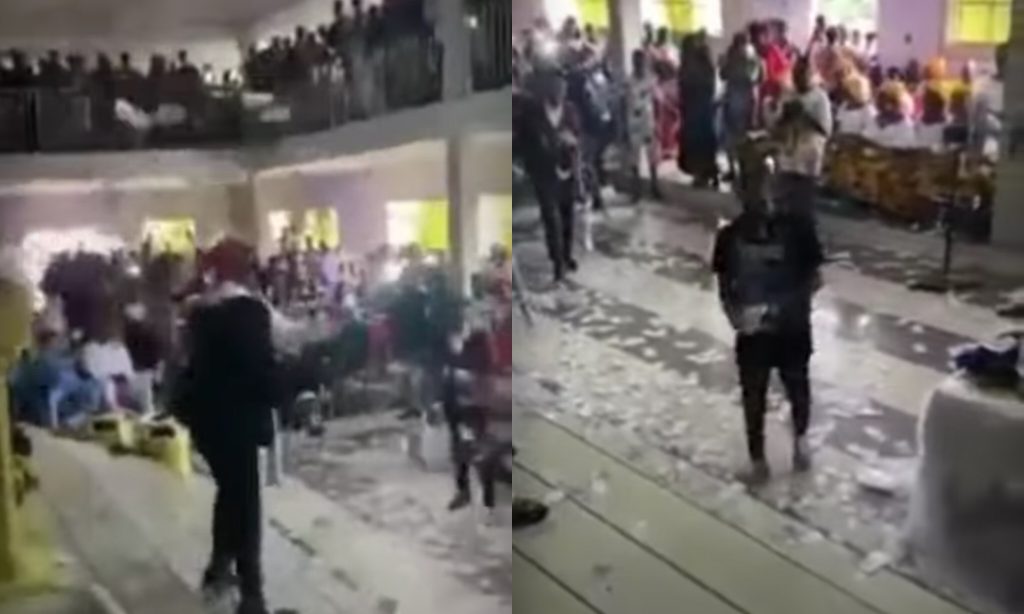 80% of African Pastors are very delusional and it's not even debatable. By their fruits, we shall know them.
However, a Pastor made some fraud guys in his Church shower bundles of money on him during his birthday. They did this right a Sunday Church Service.
Watch the video below;
Source: Occupygh.com