Oxlade is a Nigerian musician based in Lagos. He was (2019) learning History and international relations at the Lagos State University, (LASU) where he was known for his love for music.
Music started at a very delicate age for him instilling a devotion which he never gave up on, a passion which was also evident at the Lagos State University (LASU) where he studied History and International Relations, oftentimes showcasing and winning the recognition of his colleagues with his gifted voice.

Oxlade has been pursuing music right from his secondary school days despite disapproval from his father and ran it up until he accumulated admission into the Lagos State University (LASU).

Like numerous other Nigerian artistes, Oxlade began his journey from the church alongside creative videographer Naya Effects and became the junior choir master not long after.

He was criticized for making secular music by his maternal uncles. This, also, intensely affected his activities in the church.
He dropped out of LASU two years after enrollment into the History and International Relations department. This move didn't sit well with his father, who in turn stopped catering for his needs.
He stopped recording and was just about to give up on music before Blaqbonez heard his previous single 'Sour' and arranged to work with him.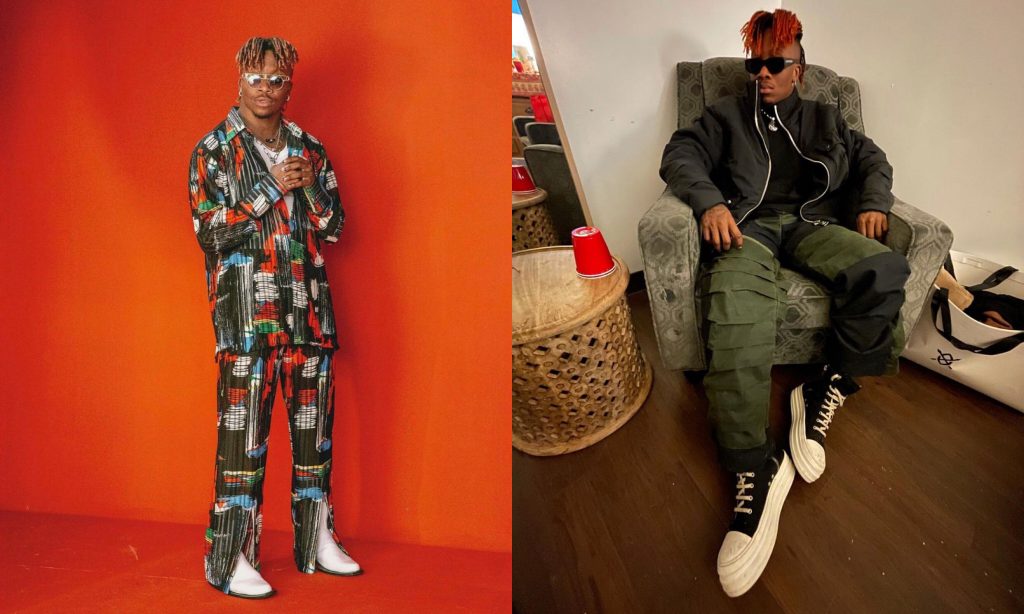 Again, a much-needed motivation was given by singer Davido, who sent him messages on Instagram filled with words of encouragement after he listened to one of his songs.
According to him, the messages came at the point where he was about to give up on music.
Describing his kind of music as Afro-fusion. Oxlade also dabbles with a bit of country, & soul all with roots from his homeland thus expressing his soul through his country's music.
With songs such as happiness, Ojoro, questionnaire, the hit song "Sing" and the widely accepted "Mamiwota " featuring BlaqBonez.
Oxlade is fast becoming a force to reckon with in the industry, a fact reinforced by his latest hit and first official single "Shugar", it is safe to say The Ox is here to stay.
Source: Occupygh.com