Nigerian Actress Iyabo Ojo has rained curses on colleague Yomi Fabiyi for not only taking sides with actor Baba Ijesha on his ongoing rape scandal case but for also asking for CCTV footage to be made public.
The single mother of two did this in a live video on her Instagram page moments ago where she revealed how Baba Ijesha licked and assaulted the victim in question, a 14 year old girl, who happens to be Comedian Princess' foster daughter.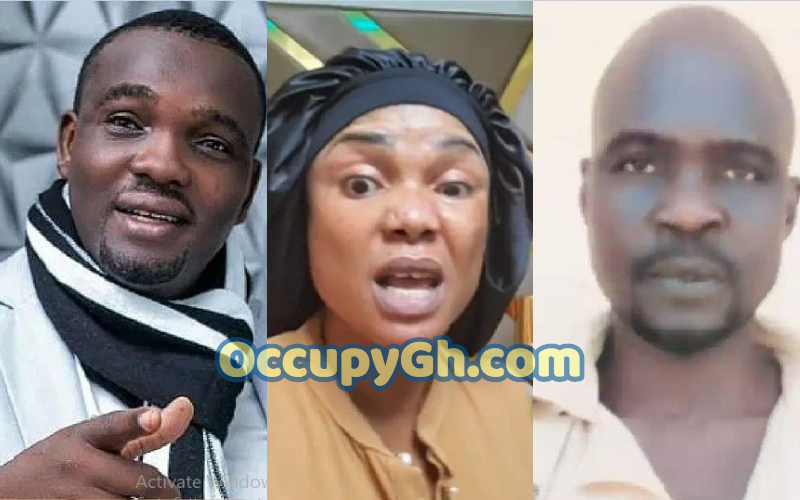 FLvibe recalls that Yomi Fabiyi in a lengthy post on Instagram had said many Nollywood stars are also careful about commenting on the issue, especially as the police statement mentioned CCTV footage which yet to be made public.
According to Yomi, who referred to how Baba Suwe was hurriedly condemned for having drugs in his possession and later vindicated, it will be malicious for any Nollywood star to conclude the case.
"We are careful as individuals not to also comment because from the police statement, a CCTV footage was mentioned, the content not yet made public or seen by the representatives of our association or any close colleague to the best of my knowledge, the suspect has not been heard from directly or his representatives etc." he wrote.
Reacting moments ago in anger, Iyabo Ojo cursed Yomi Fabiyi and pedophiles demanding the release of the CCTV footage that exposed Baba Ijesha.
" You didn't do proper investigation on the case and you are talking trash about the Baba Ijesha case….comedian princess is now in depression and you came and you ae saying i malicious cyber bullied you…yomi i will bully you, you are mad..i don't siregun like you…when i was struggling and suffering, where were you? You are Mad Yomi!!! …..Your English will make you cry..if it was your daughter that baba ijesha was licking u and down cos i saw the video will you ask for evidence to be released….I am not like toyin abraham o, i am mad, i will face you cos I am a Mother!!!
How Baba Ijesha Came To My House And Defiled My 7-year-old girl – Comedienne, Princess Finally Open up as she Burst in Tears [VIDEO]
Yomi You fuck up, and you must admit it and if you are not careful i will make sure you don't travel out of Nigeria ever again and i will blacklist you as a n accomplice of rape…I am not on your level, all you rapists…and your children will be raped, all of you asking for the evidence video to be released…..Baba Ijesha is guilty!!!!
He has confessed and admitted to the crime and you are here spilling rubbish and defending him…..Yomi Fabiyi i will deal with you."