Catching your partner in bed with another partner is one of the most serious heartbreak a relationship can serve not to say if that person is someone closer to you.
Most people hardly control their temper if they bump into such an act. Some even go to the extent of collapsing.
In a video going viral on social media, a lady was seen beating her friend to the pulp. Per reports, she caught her in bed with her boyfriend, and to revenge instantly, she mercilessly beat her friend and tried to strip her naked.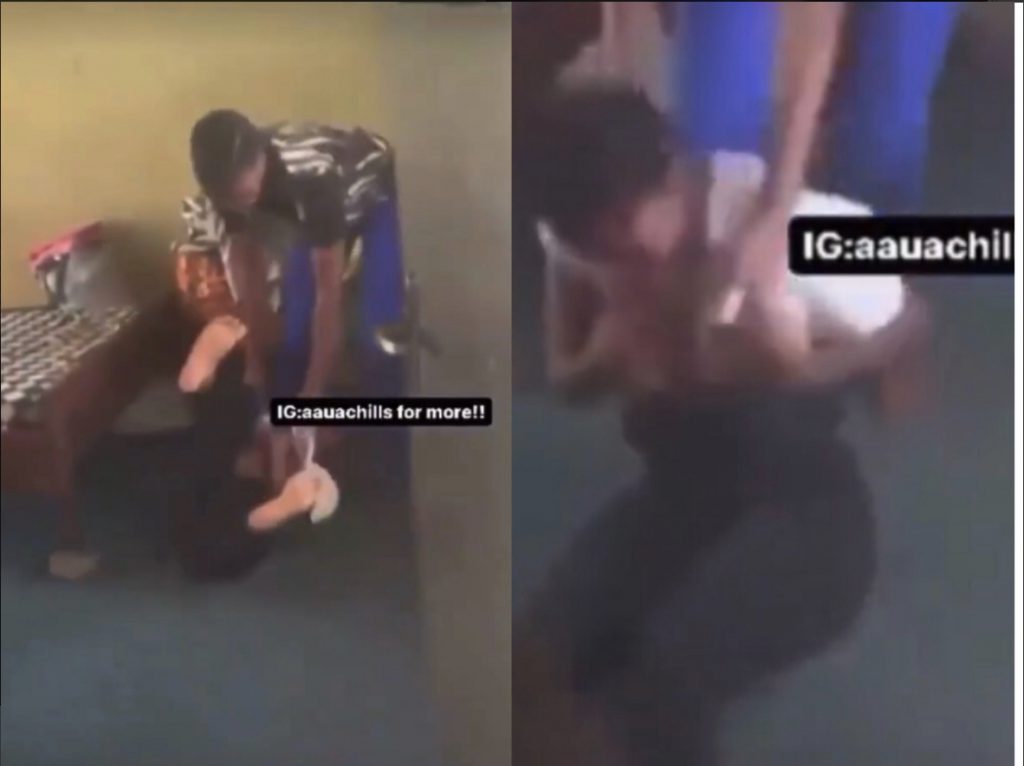 In the said video, you could see how the b00bs of the lady being beaten stripped out of her dress as she was being dragged on the floor. It's very heartless, moreover, people were around watching the action.
Watch the video below;
Source: Occupygh.com