Comedian Funny Face for some time now hasn't been active on social media but has returned back with petty petty jokes she always portrays.
Singer Funny Face since when his Baby Mama dumped him for another man hasn't been the same again, his taste for women has changed.
Funny Face liked women with heavy backsides but it seems that perception is changing and is now doing the opposite.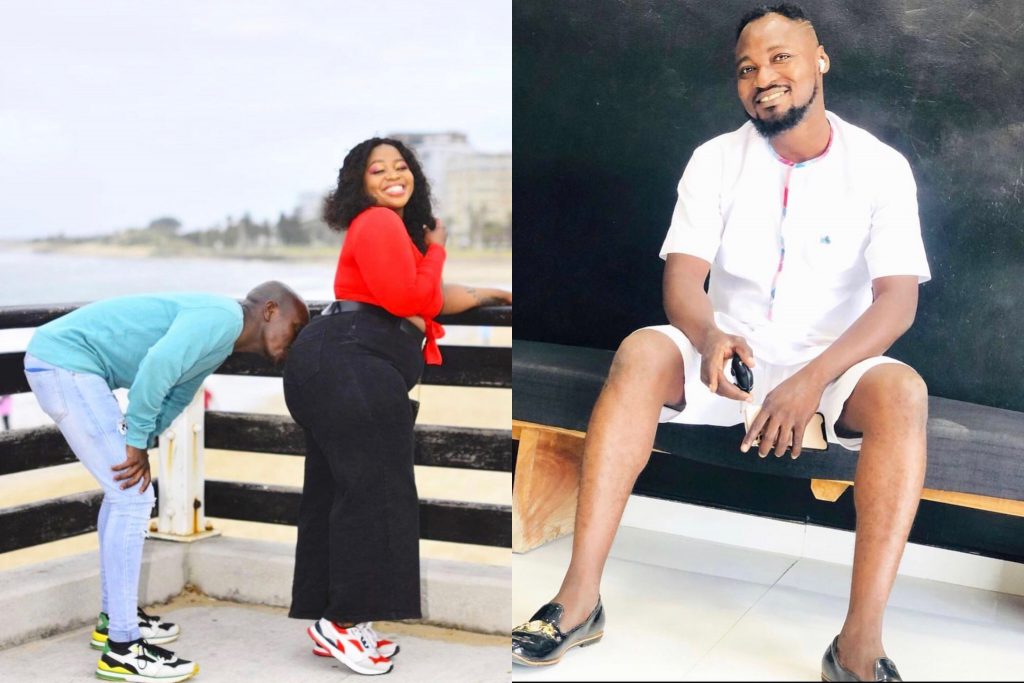 This is all because two of the women he was dating all failed him and they were all having a heavy backside.
However, a pre-wedding photoshoot of his friend who is about to marry a lady with a big backside has surfaced online and he has warned him.
He wrote; " " GYE NYAME "  Man Down !! I repeat Man Down !! From experience dis guy won't survive it .. those who chased it koraaa ended up at da psychiatric and you de3r .. you are sniffing it !! You long gone brother  call da carpenters in your area and ask about da price of Casket ⚰️  we shall meet at da other side !! Adious  … ❤️✊"
Source: OccupyGh.com
Subscribe to watch new videos
Source: OccupyGh.com