It is hard to identify where Ibrah One stands ever since he acclaimed himself the prophet of the land.
Each and every day as it passes, Ibrah One has another prophecy for Ghanaians.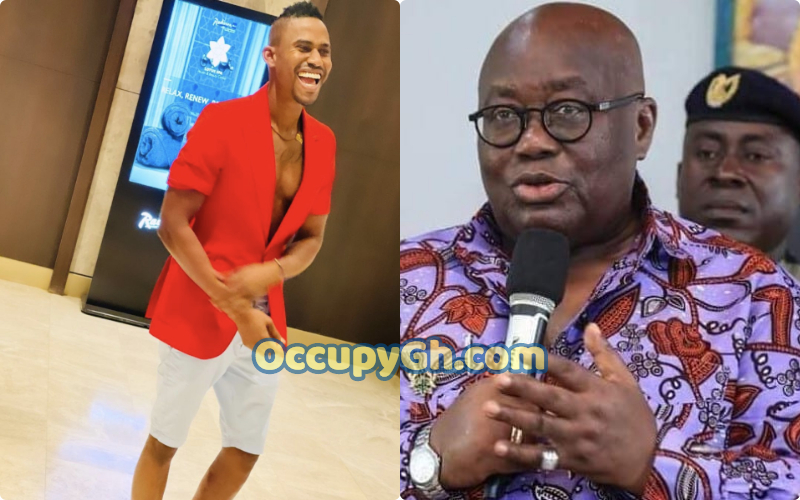 Ibrah has constantly slammed the current Government and Nana Akufo Addo for wrongdoing.
Well, in his recent assertions, Ibrah has alleged that the President of Ghana, Nana Akufo-Add has turned pastors in Ghana into toddler.
He also accused the media of being in the pockets of Nana Addo.
He noted on his official Insta-story
"Nana Addo has turn Ghana pastors and media into toddlers, hardship, and corruption in Ghana is on a different level. Bloggers and pastors in Ghana are scared to discuss politics on their platform. #Ibrahone"
Hmm do you agree with Ibrah on this one?
Check out a screenshot below or visit OccupyGh.com for more related stories.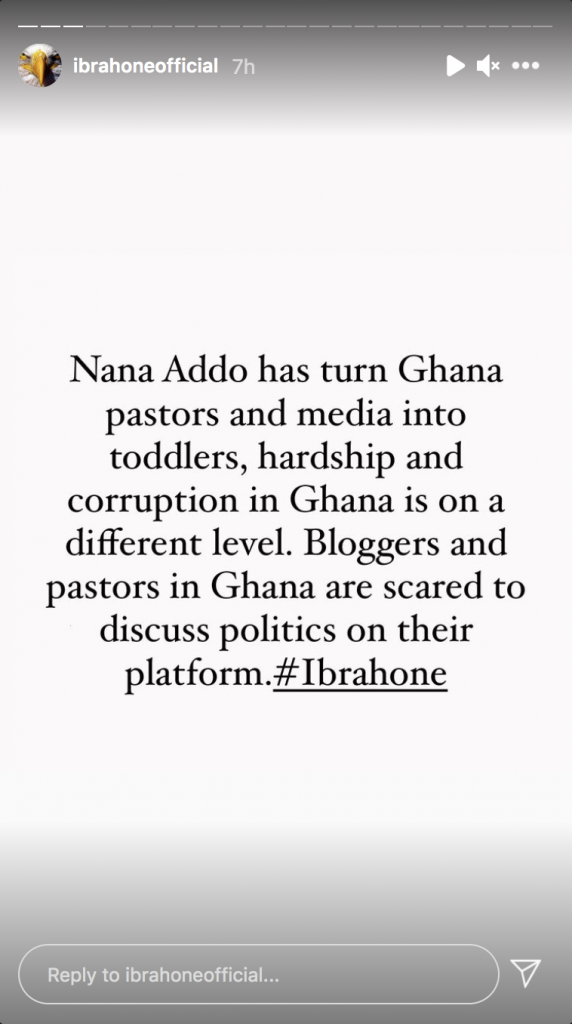 Source: OccupyGh.com