The Russian trolls are back — and once again trying to poison the political atmosphere in the United States ahead of this year's elections.
But this time they are better disguised and more targeted, harder to identify and track. And they have found an unlikely home, far from Russia itself.
In 2016, much of the trolling aimed at the US election operated from an office block in St. Petersburg, Russia.
A months-long CNN investigation has discovered that, in this election cycle, at least part of the campaign has been outsourced — to trolls in the West African nations of Ghana and Nigeria.
They have focused almost exclusively on racial issues in the US, promoting black empowerment and often displaying anger towards white Americans.
The goal, according to experts who follow Russian disinformation campaigns, is to inflame divisions among Americans and provoke social unrest.
The language and images used in the posts — on Twitter, Facebook, and Instagram — are sometimes graphic.
One of the Ghanaian trolls — @africamustwake — linked to a story from a left-wing conspiracy website and commented on Facebook: "America's descent into a fascist police state continues."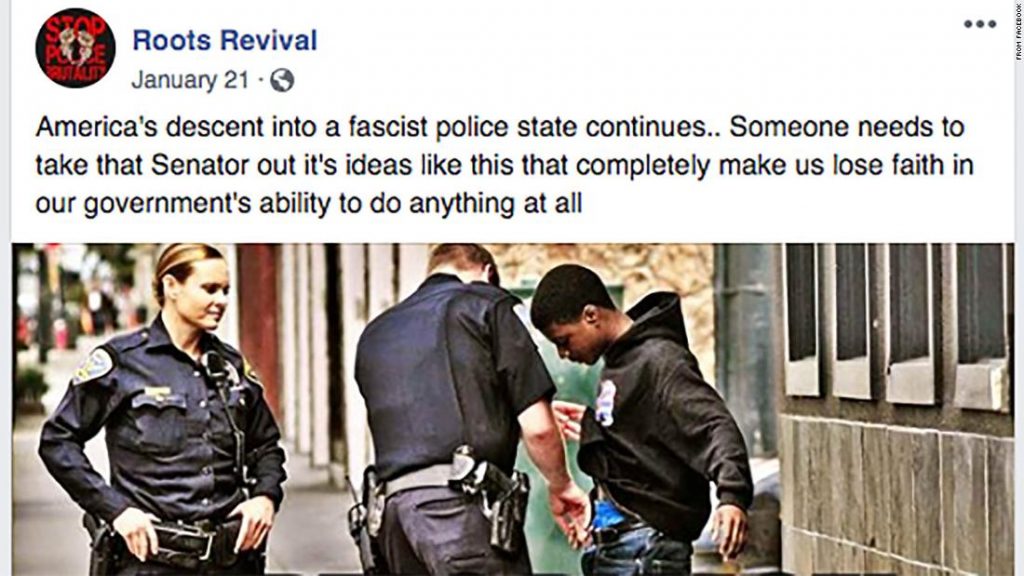 Referring to a Republican state senator, the post continued: "Someone needs to take that Senator out."
Facebook and Twitter had already been looking into some of the troll accounts when CNN notified the two companies of our investigation.
In a statement Thursday, Facebook said that its "subsequent assessment benefited from our collaboration with a team of journalists at CNN" and it had "removed 49 Facebook accounts, 69 Pages and 85 Instagram accounts for engaging in foreign interference."
"The accounts — operating out of Ghana and Nigeria and which we can reliably associate with Russia — attempted to sow discord by engaging in conversations about social issues, like race and civil rights."
The activity uncovered by CNN had striking similarities to the Russian troll campaign of 2016, which created hundreds of accounts designed to pass as American.
The operation's headquarters were in a walled compound in a quiet residential district near the Ghanaian capital, Accra. It had been rented by a small nonprofit group that called itself Eliminating Barriers for the Liberation of Africa (EBLA).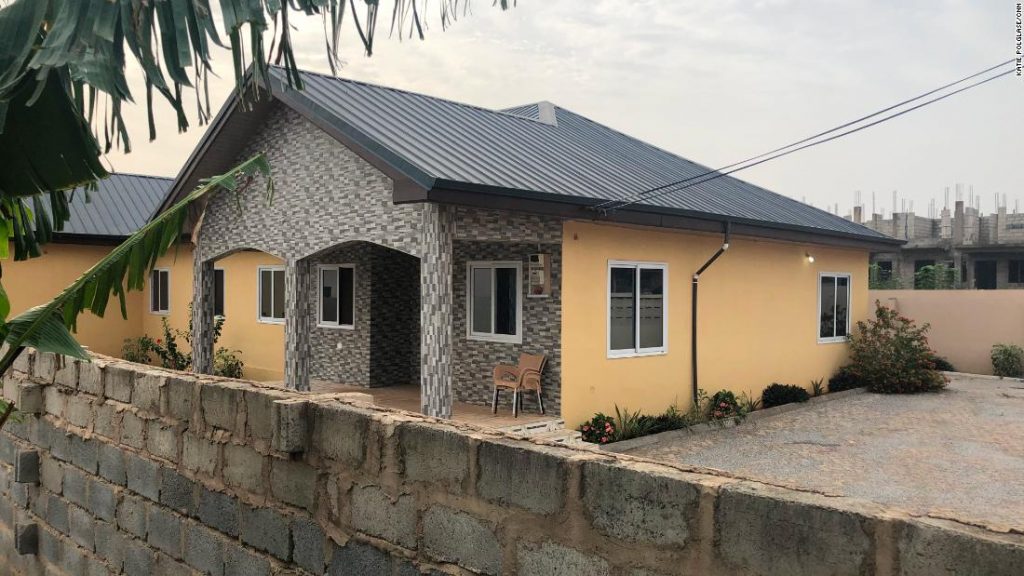 This building was used as the headquarters for Ghanaians posing as Americans and posting on social media.
Sixteen Ghanaians, mostly in their 20s, worked at the compound; some lived rent-free in a nearby apartment.
They were issued mobile phones, not laptops, and worked around a table. The EBLA trolls communicated as a group through the encrypted Telegram app, which is rarely used in Ghana.
The man running EBLA calls himself Mr. Amara and claims to be South African. In reality, he is a Ghanaian who lives in Russia and his name is Seth Wiredu.
Several of EBLA's workers said they had heard Wiredu speak Russian. Late last year, Wiredu extended EBLA's activities to Nigeria, filling at least eight positions, including a project manager to help with "social media management."
CNN uncovered the postings for two of the jobs, and a source in Nigeria confirmed that the employees shared office space in Lagos.
The Nigerian accounts posted predominantly on US issues too.
Ghanaian security sources subsequently told CNN that all of EBLA's funding had come from Russia.
Source: CNN
Subscribe to watch new videos
Source: OccupyGh.com 
Click Here To Join Our WhatsApp Community