The General Superintendent of the throne of Eliyah's Ministry International has made a shocking revelation in his Church during his crossover service.
Per him, two Musicians in Africa are in grudge. And while exchanging words with each other, they will decide to meet each other physically to face off.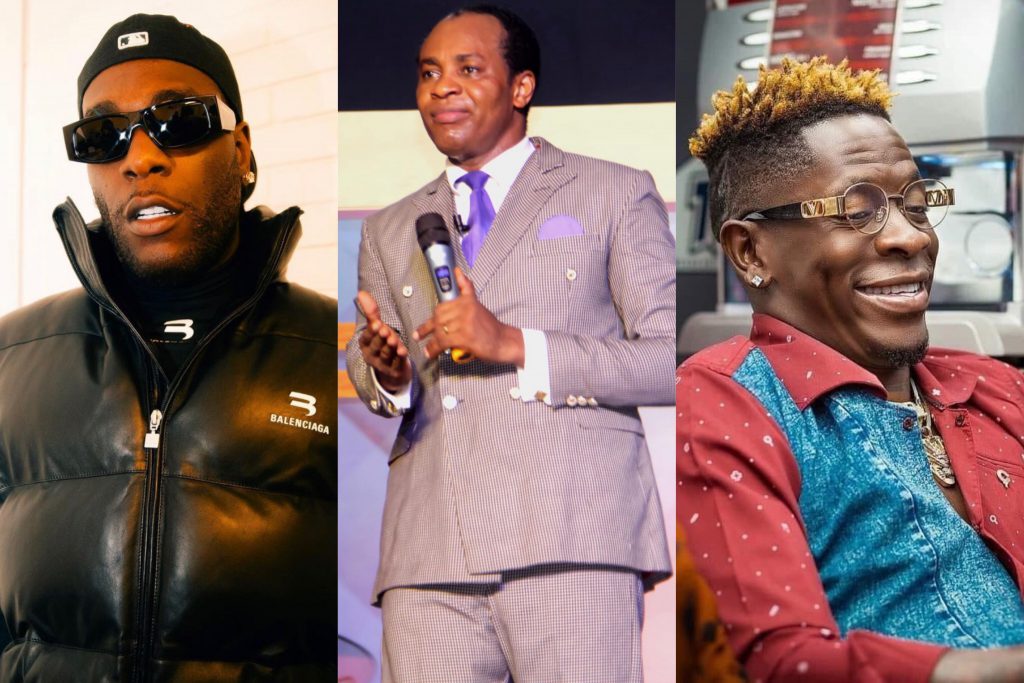 In the new case, one will shoot the other to death out of a heated argument
In connection to his prophecy, Shatta Wale and Burna Boy are the two African Artists beefing now and Burna Boy stated that he will be coming to Ghana on the 4th of January, 2021 thus, Tuesday.
Netizens have fingered Shatta And Burna to be the ones the Pastor is referring to.
Watch the video below;
Source: Occupygh.com