Meet Martina Big, baptized in 2018 as Malaika Kubwa, born 17 May 1988). She is a German model and actress known for her extremely large breast implants and her transformation from a white woman to a black woman after several surgeries.
When you hear the soothing words that "Africa is blessed", don't take it for granted because it is the blatant truth, though not many people understand it that way. Charismatic glamour model Martina Big acknowledges the huge blessings that come with being an African, to be gorgeously ebony, thus she made an unprecedented move some years ago of turning herself from White-skinned to complete Black melanin complexion.
As well, she is endowed with the biggest melons at the stunning size of over 6,000 CC – the largest in entire Europe.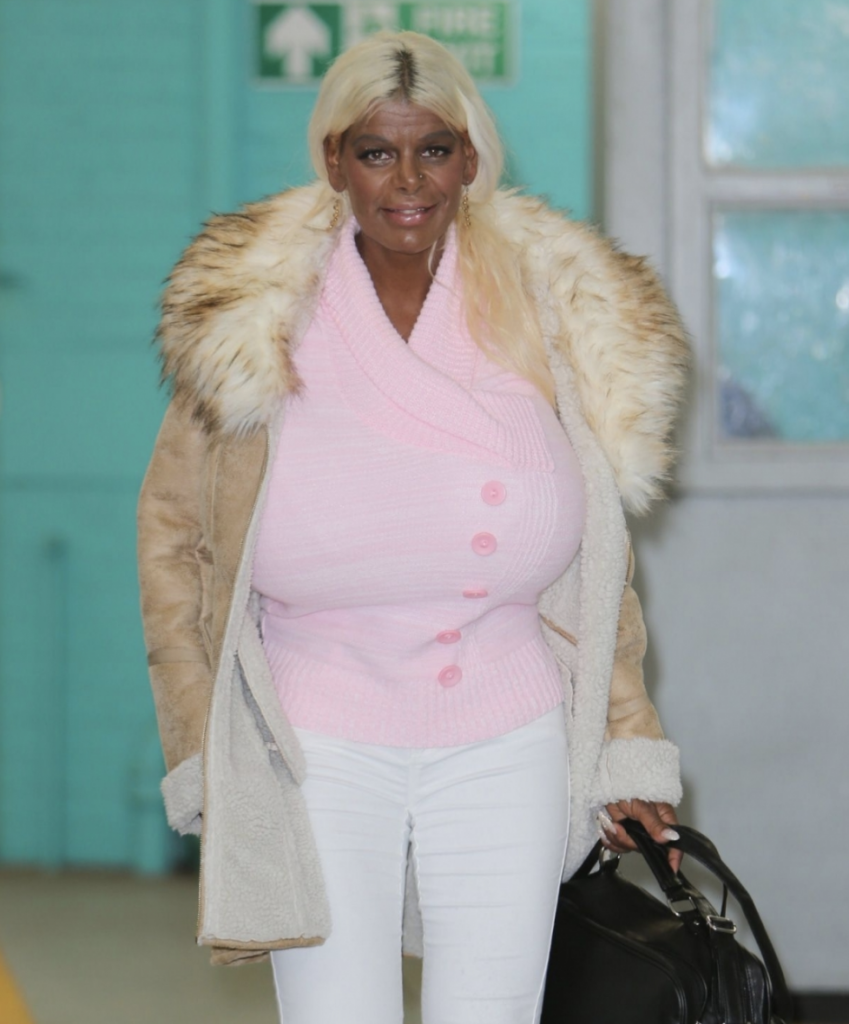 She desperately wanted to identify with Africans and she got her to wish. Martina believes she is more comfortable as a black personality than being White.
Her life-changing adventure started when she visited her African hairdresser salon to refresh her hair, but before the process, she actually observed that her hair had gone black in color & texture, just typical of an African lady, and at that moment she was somewhat inspired and motivated to go fully dark & proud.
Pretty Martina Big was born a White lady but she claims she is more comfortable and confident as a Black woman, thus her decision to use tanning injections that helped turn her skin color around full 360°.
Check out more photos of Martina Big below or visit OccupyGh.com for more stories.
Source: OccupyGh.com