Ghanaian actress Adu Safowah has sent a stern message, blast her bestie Mona Gucci after the latter shared a video of her while in jail.
Apparently, there is more to it.
According to Adu Safowah, she believes Mona Gucci is plotting evil against her.
She noted on Instagram:
"ALL THIS WHILE, I know, you are behind seeking for information n plotting me…. The gentleman that reported me to the Ashongman police knows you from nowhere, remember you did same with Chris…. YOU ARE EVIL.
Guys, She recorded me in the afternoon when she called me…. I DNT care.. she is part of the team, that plotted to take the video, I DNT care. She quickly took to the internet, to tell the world, I have been arrested by the police by defrauding a business whan whan, I DNT care. In real life, I am not you Mona at 41 with 34 years passport. You are struggling with international fraud cases and loads people are chasing you in n about in court for defrauding them. You have no life record n you can't involve me. I am simply so stubborn working on me."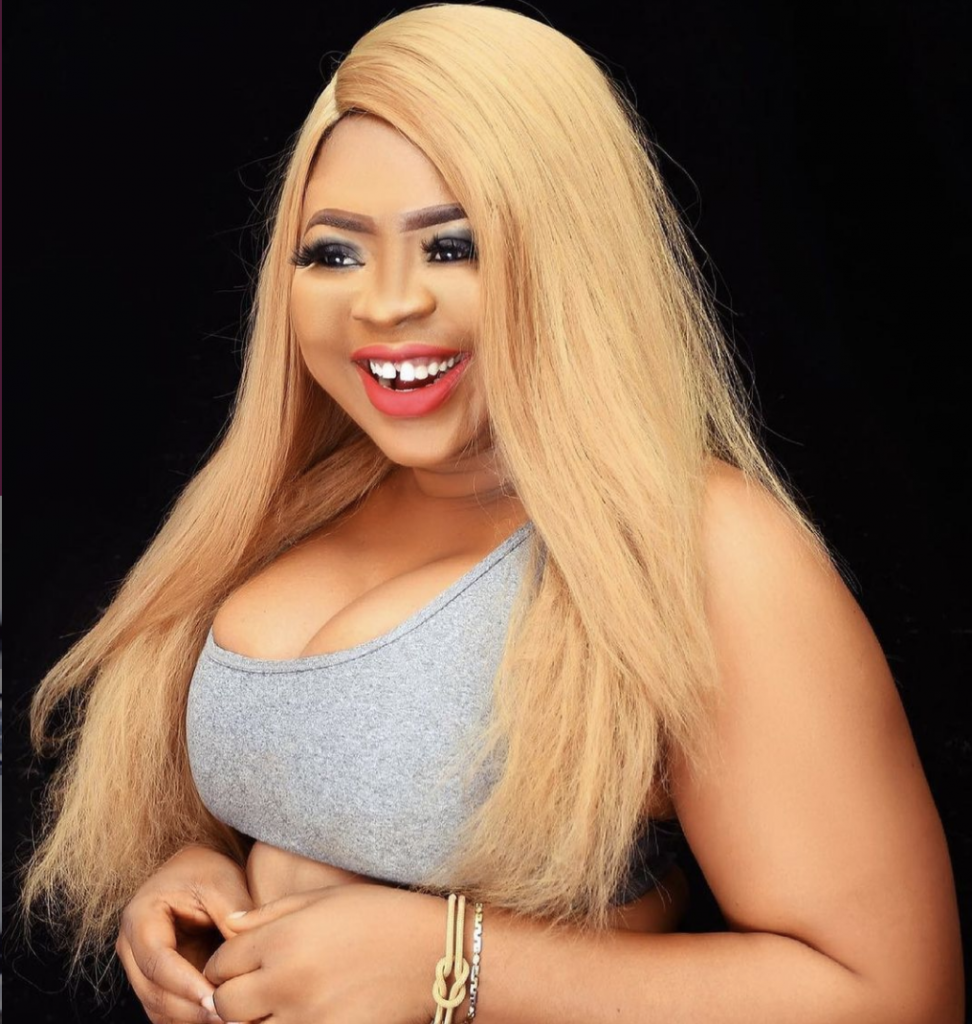 She further went ahead to talk about how reality has don on her:
"I am naturally not an emotional person….. I like n love every one n can't ever be surprised by any one's reaction around me.
Mona, forget social media, in reality, you are an EVIL PERSON & people around you must be careful. I am not your friend or sis . I naturally smile with every one but gets close to few n permit few around me.
I tot u said, ur bf lives at Trassaco which I know it a lie…. No man wants you. why were you throwing yourself on the gentleman like that? Why did you come to the station with a half breast? U kept opening your ties and African print around the gentleman and friends, I DNT think any of them will wish dating u, you are Jonny bravo with 90 years breast, you are disgusting n wen u go naked, any of those guys will run away in the bedroom …. You said a lot of evil of me yesterday. Do u know what, for tomorrow seek, I am not blocking you. But kindly unfollow me and don't comment on my post on Instagram again, don't ever call me again. All the best Mona."
Check out a screenshot of her post below or visit OccupyGh.com for more related stories.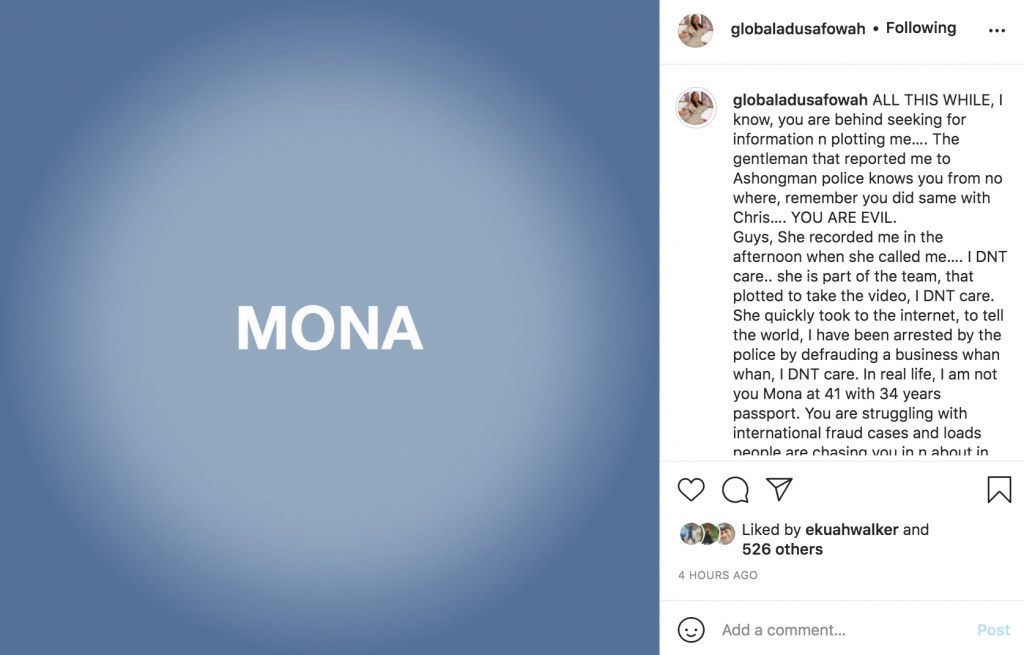 Source: OccupyGh.com