A 10-year-old boy, Monday Omoruye, identified as an armed robber has been arrested by securities operatives for being involved in criminal activities in Edo State in Nigeria.
Monday Omoruye after his arrested confessed to having killed two people since he got involved in the armed robbery.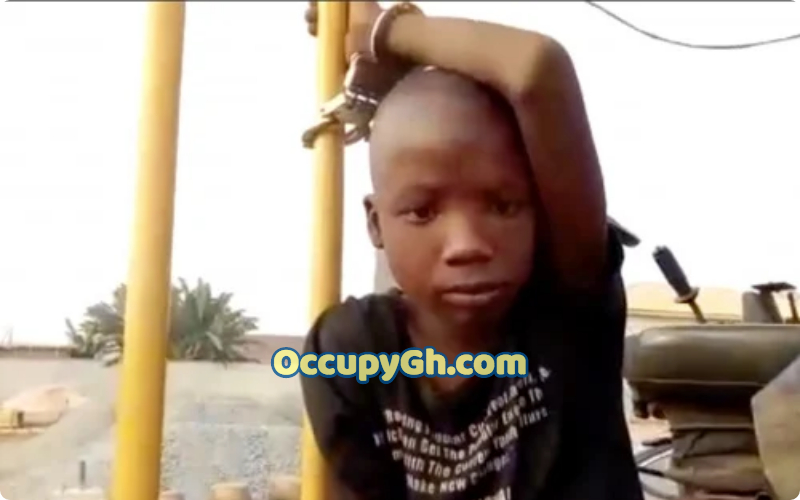 The 10-year-old also confessed to have broken into Obi Market police station to steal armed which they use for their criminal activities.
He confessed to having acquired the weapons with the help of his brother.
"My name is Monday Omoruye. My father, Odiom, stays at Aro Junction. My mummy stays elsewhere while I stay at Ringroad.
"I am here because of the phone matter. One of my friends, someone came to buy a chain from him, N10, 000, he gave him N8, 000. We said we should go and get the N2, 000, we held him that he won't go unless he pays the complete money.
"There's one guy, I don't know if he was drunk, he gave us a phone, we returned it. He told the other guy he wants to sleep, we told him not to allow him to sleep because that one will steal everything, money, and phone, the guy didn't listen. When it was daybreak, I said don't give him your phone but he didn't listen, the other guy told him he wanted to download lots of music but ran away so we were looking for him, the owner of the phone said if he doesn't see him, he will hold me, that was why he held me, called vigilante for me.
"My brother has two police guns that he collected from the police station at Urban market during #EndSARS protest.
"I can operate a small pistol, my brother taught me and he keeps them all. I have followed them to four robbery operations in Sapele, Siluko Road, Sakpoba. We have killed 2 people, one at Siluko Road, the other at Igan Market. I don't know the names of those people we killed. When we finish robbing, we go to the cartel.
"If you want to see my brother, go in the morning and around 8pm, you will see him."
Source: OccupyGh.com