A 15-year-old girl, Chloe Elinam Mawuenyega, a student of the SOS-Herman Gmeiner International has donated GH₵12,000 to support the Sickle Cell Foundation of Ghana.
The 15-year-old raised the sum through a car-wash fundraising activity and presented a cheque to that tune to the foundation in Accra last week.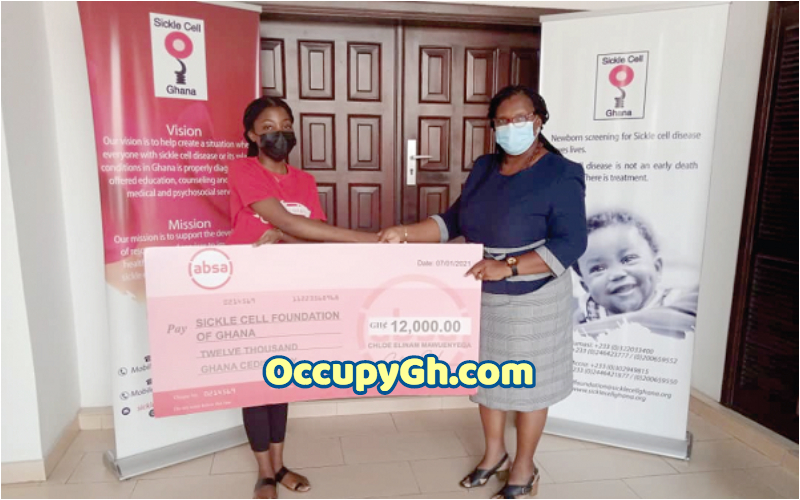 The fund-raiser was undertaken as part of expectations on all Year-5 students, which required them to explore an area of personal interest to deliver tangible outcomes.
She made the donation amid a ceremony in Accra.
"It has always been my interest to support persons living with sickle cell disease and so when the opportunity came, I decided to raise funds for the foundation to support such people. I am glad my school gave me this opportunity," she stated.
She further thanks her family and friend for helping out to raise the fund.
Source: OccupyGh.com