Nineteen national security operatives have been arrested for engaging in illegal small-scale mining activities in the Atewa Forest in the Eastern Region, OccupyGh.com has gathered.
Mr. Kwabena Adu-Bonnah, the Kade District manager of the Forestry Commission revealed the details on Wednesday, May 5th to the media.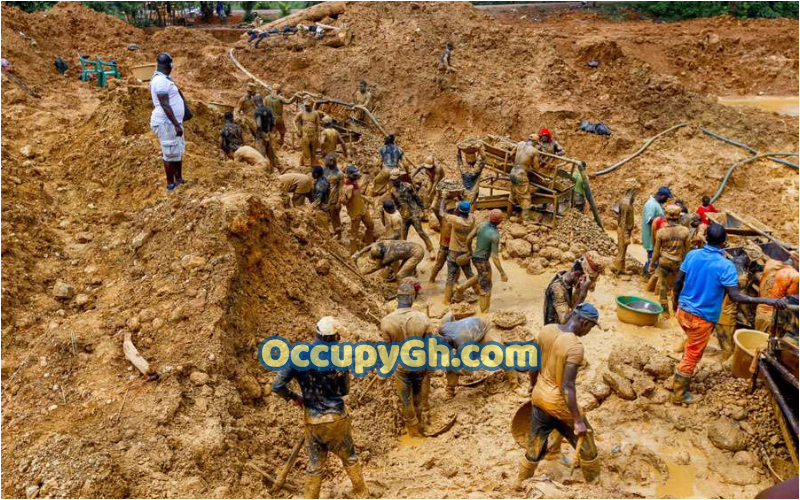 "Yesterday around 8: 30 pm, an informant from Akanteng informed us about the presence of some people in military outfit entering the galamsey area so we mobilized and around 4 o'clock we went to the community, by then they were coming down so with the help of the community we were able to arrest about nineteen and later eleven," he stated.
"In a matter of 10 days, we've been able to arrest 65 people who are either in military or police outfits claiming to be national security officers.
"Last week we arrested some, this week, we arrested four, 19, and 11 on some galamsey sites in the region. They have all been handed over to the police for further action," Mr. Adu-Bonnah added.