Being a kid sometimes makes you ignorant to certain things which you would not have done if you were to be a kid. But all the same, God takes care of children.
If we remember some things we used to do as kids, then we burst and laugh, it's strange how maturity makes a man stop some little things that made the world a happy place.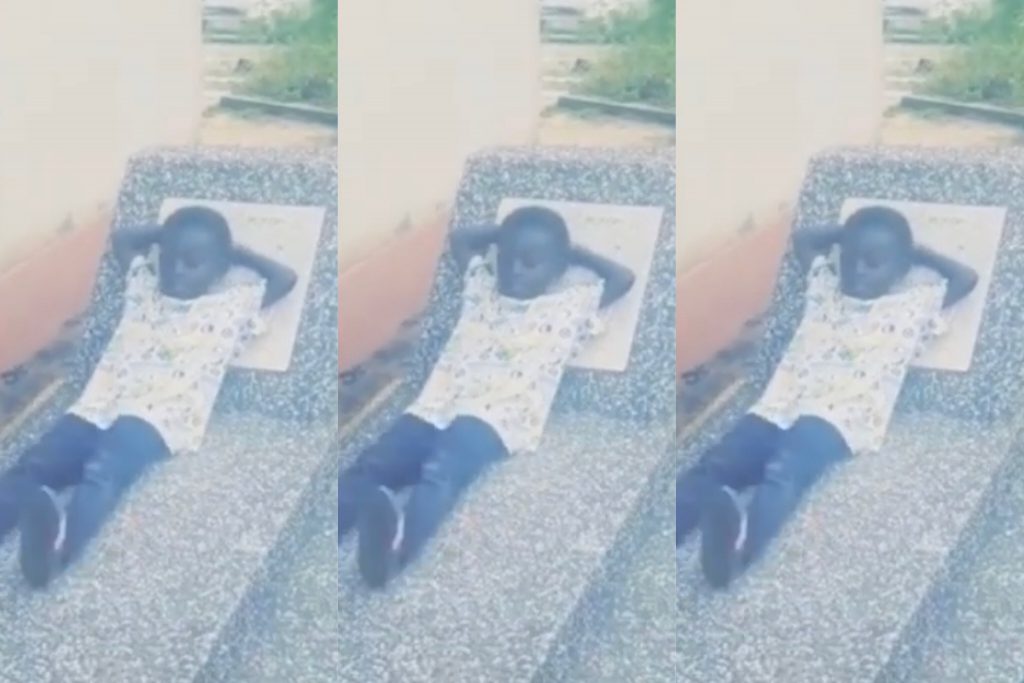 However, a kid was seen lying comfortably on a graveyard like his bedroom.
No one knows what he went to do at the cemetery seemed he was passing by and decided to take a short nap on the grave.
Watch the video below;
Source: Occupygh.com