It's always nice to see foreigners patronizing our things especially our food. We all know well that Fufu and Palm-nut soup is food for the Ashantis.
Well, a group of Whites who came on your in Ghana spotted in a local food joint eating Eating like they are typical Ghanaians.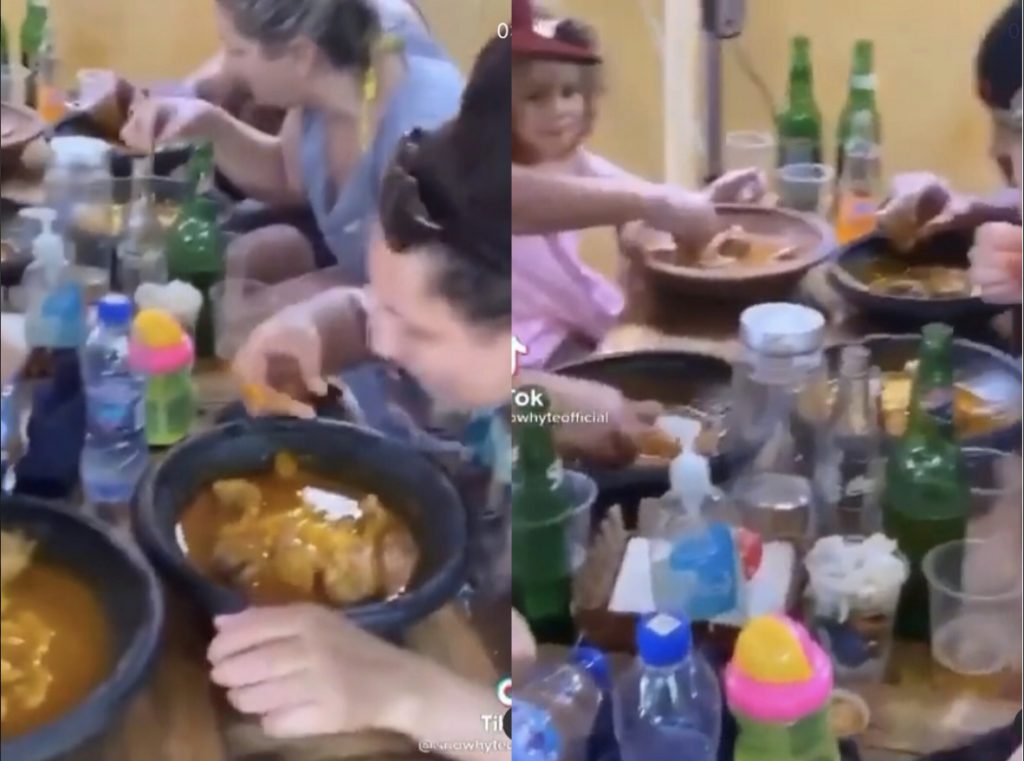 They were really enjoying the food like never before. This special video of them is going viral.
They will have a nice experience to write home about after their tour comes to an end.
Watch the video below;
Source: Occupyhgh.com