President Nana Addo Dankwa Akufo-Addo will today, 17 January 2021, address the nation on COVID-19 measures taken against the spread of the novel virus.
This address comes in the wake of when many are anticipating a total lockdown.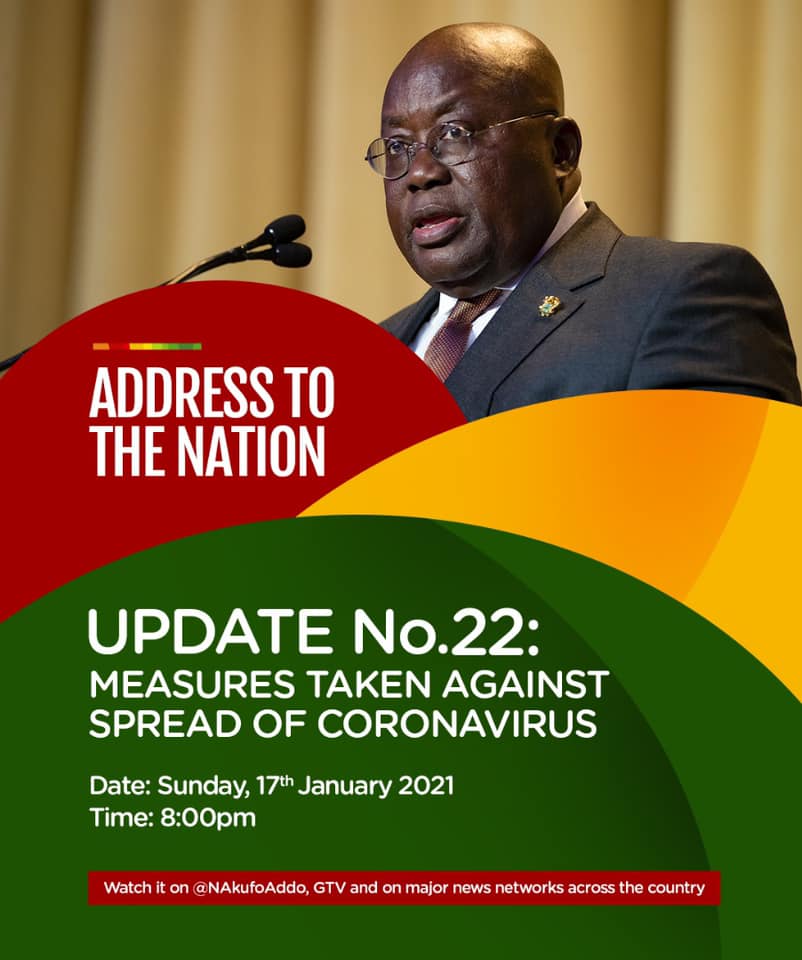 As it stands, Ghana's coronavirus situation has deteriorated as many citizens fail to adhere to the various safety protocols of mask-wearing and hand washing.
Nevertheless, schools at various levels in the country are scheduled to reopening on Monday.
Ghana's COVID-19 cases as of today 17 January 2021:
Total cases – 56,981
Active Cases – 1,404
Total Deaths – 341
Recoveries – 55,236
Critical condition – 44
Total tests – 701,137
Source: OccupyGh.com