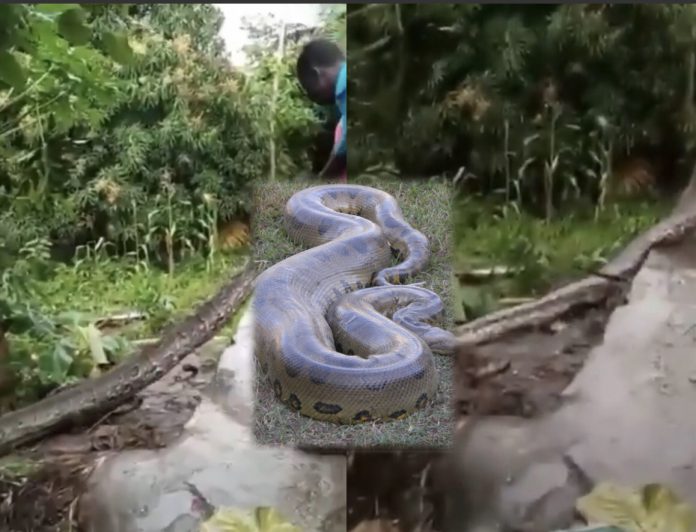 I have seen large snakes in hunted in Ghana but since inception, I have never seen such a big snake in my life before.
A hunter at Ashanti Akyem Agogo has shot and killed a very giant Python whom he caught at the back of his house.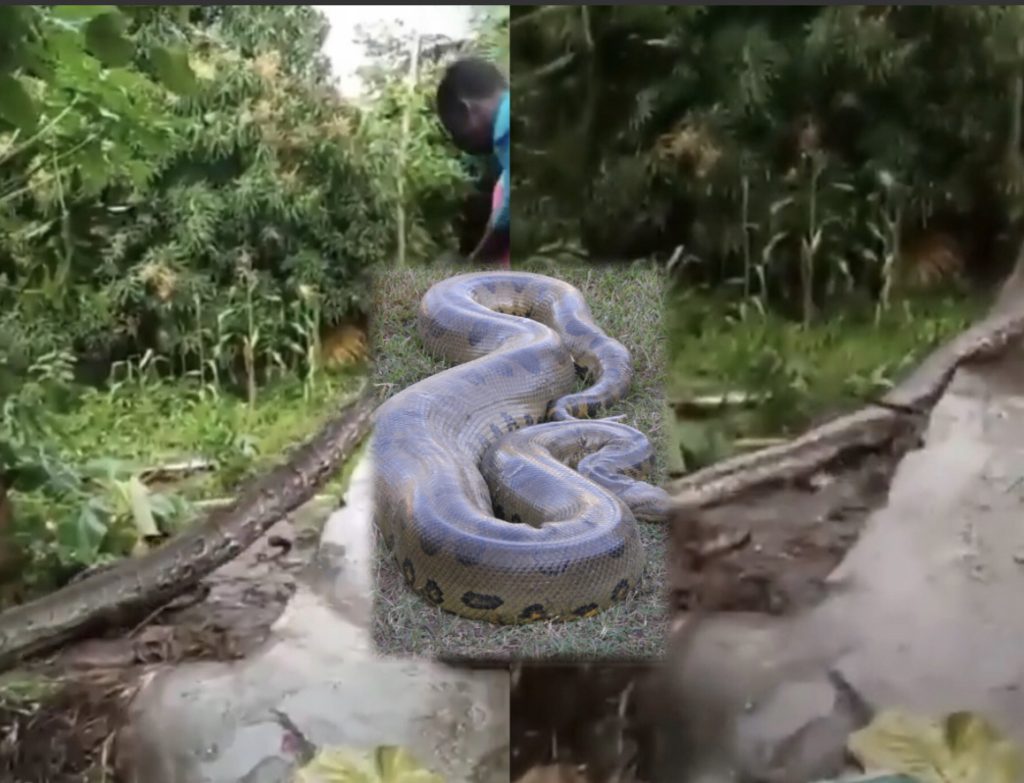 According to him, this is not the first time gunning down a Python in his backyard but this is actually the largest one he has seen so far.
The masses have been astounded by his bravery but the problem here is that, if there is more in his backyard then it can be a risk to others. Python is one of the wildest reptiles.
Watch the video below:
Source: Occupygh.com