The popular controversial and braggart social media activist known as Archipalago Mufasa has secured a new job in the United States of America after switching from being an Uber Driver.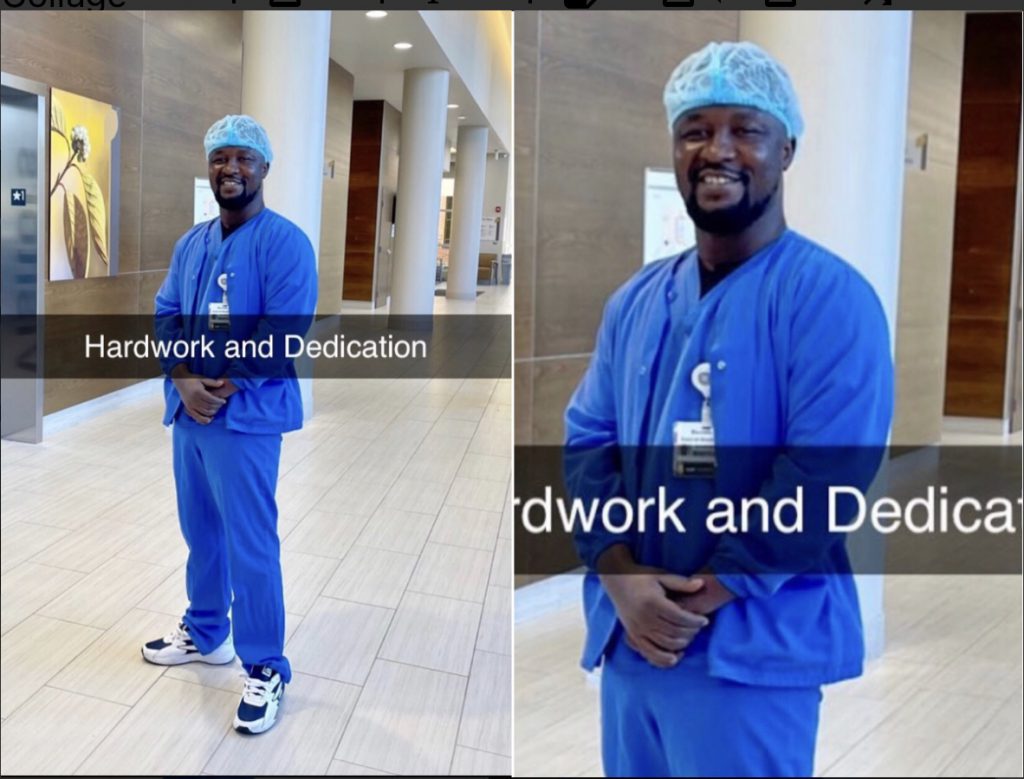 Archipalago now works in the Hospital and has surprised many with some photos he shared on his Instagram page.
Archipalago didn't specify the kind of job he is doing. Some said he is a Nurse while the majority was insisting that he is a cleaner. The photos he shared actually portray that he is a cleaner.
Anyway, being a cleaner in the USA is worth more than being a cleaner in Ghana because they pay well and he would be able to carter for his family.
Check out his post below;
Source: Occupygh.com