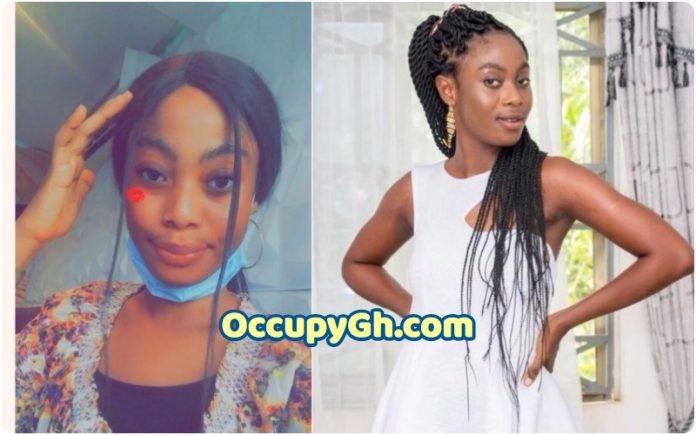 All The Gist About Arkhosua Boahemaa's [email protected] Video | This Is What Happened
We recently reported a girl named Arkhosua Boahemaa taking a nvde video of herself. We followed the story and we have updates for you concerning the story we made earlier.
The girl in question phone was stolen by a guy whom we are yet to identify and after he stole her phone he accessed her viral videos in which he saw the video there then release it on the internet.
Tho the video has circulated over the internet but we call on the public to treat the said release of Arkhosua Boahemaa with contempt.
She didn't know her phone one day might fall into the wrong hands other than that she wouldn't have recorded her private video on it.
We spoke with the family and they said they have reported the case to the police To help bring the said guy to face the law for what he did.
We know many people have to backlash her for the actions done but she didn't release her own private video to the public.