Tik Tok These days have made it easier for people who are less disabled and may feel uncomfortable about the nature of their body but most people on the app are embraced to believe in their body.
On Twitter, Facebook, and even Instagram, the netizens there are a bit cruel, they will body shame you and you will feel less like a person if there is something wrong with your body.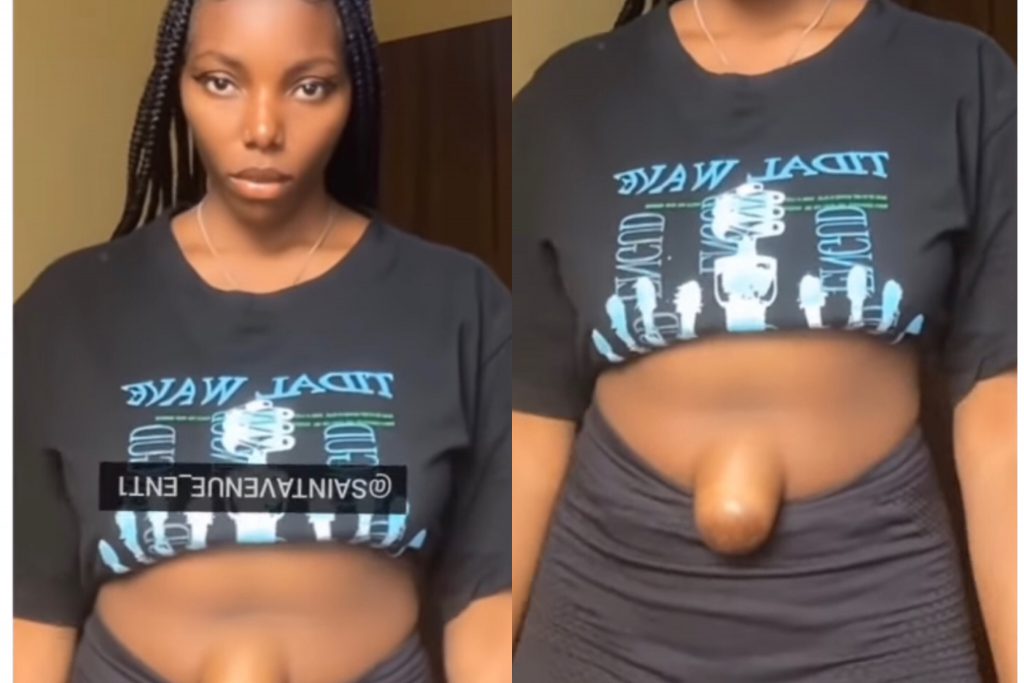 A woman with the biggest naval I've ever come across also posted a video on Tik Tok. She has warmed the hearts of netizens for having such confidence.
She was also doing a challenge on the Tik Tok app and has gone viral. She is a Nigerian.
Watch her video below;
Source: OccupyGh.com