A Russian beauty queen, Yulia Tarasevich, 43, has been left with her eyes unable to close following a 'botched' plastic surgery.
She cannot close her eyes even as she lays in bed in the night to sleep… her eyes are wide open.
The Russian beauty queen was left with a deformed face after a series of unsuccessful plastic surgeries to correct aging that cost her £3,000.
Daily Mail reports that Yulia underwent surgeries like a facelift, mini-liposuction and a blepharoplasty (cosmetic correction of the eyelids) at a clinic in Krasnodar, southern Russia.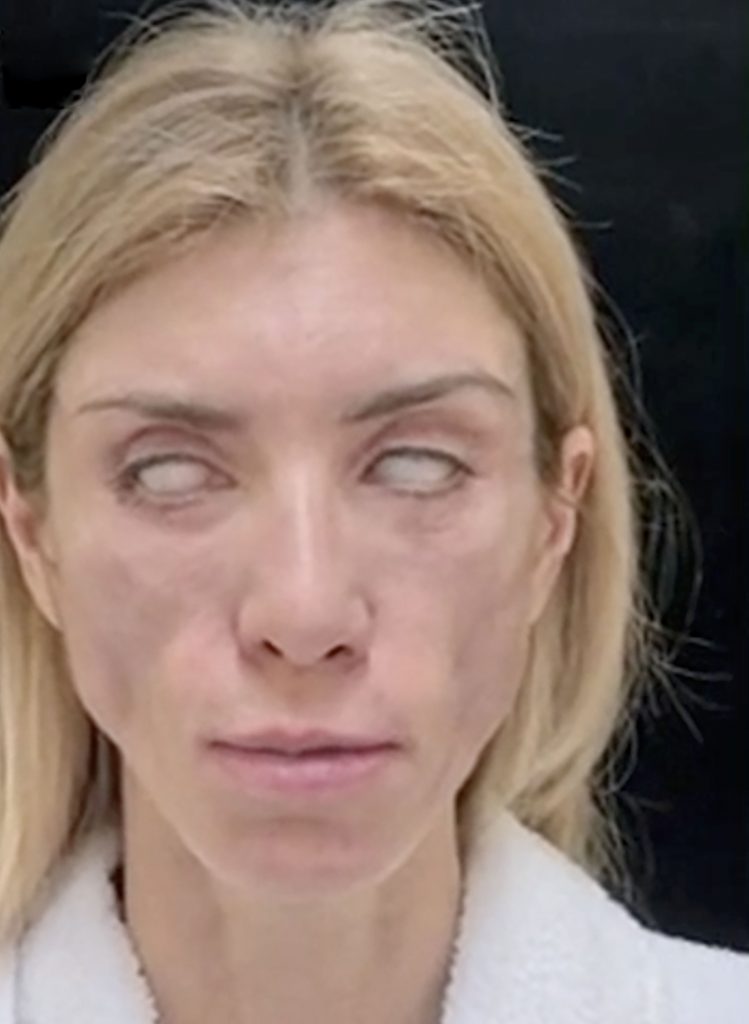 However, the mother-of-two would discover after recovering from the surgeries that she can't close her eyes, move large parts of her face or smile.
She spent an extra £20,000.
In a bid to correct the facial anomalies, the 43-year-old who was a runner-up in the Mrs Russia-International beauty contest in 2020 spent a whopping £20,000 (N11.3m) to no success.
According to The Sun UK, Yulia has now dragged the two doctors, Andrey Komarov and Omar Khaled involved in her original surgeries to court accusing them of malpractice.
Reacting to Yulia's accusations, the surgeons claimed that the beauty queen had a rare genetic condition called scleroderma and that it was impossible to predict and deny any responsibility for her nightmare.
Subscribe to watch new videos
Source: OccupyGh.com