According to the Ghana Grid Company Limited (GRIDCO), Dumsor is far from reality and yet, they have just released a list detailing places to experience 'DUMSOR' from 17th-21st March.
GRIDCO has disclosed that the planned blackout is to enable the company to undertake some maintenance work.
One of their transformers was REPORTEDLY destroyed after a heavy wind recently.
Check out the press release from GRIDCO below and the, of course, the list or visit OccupyGh.com for more stories.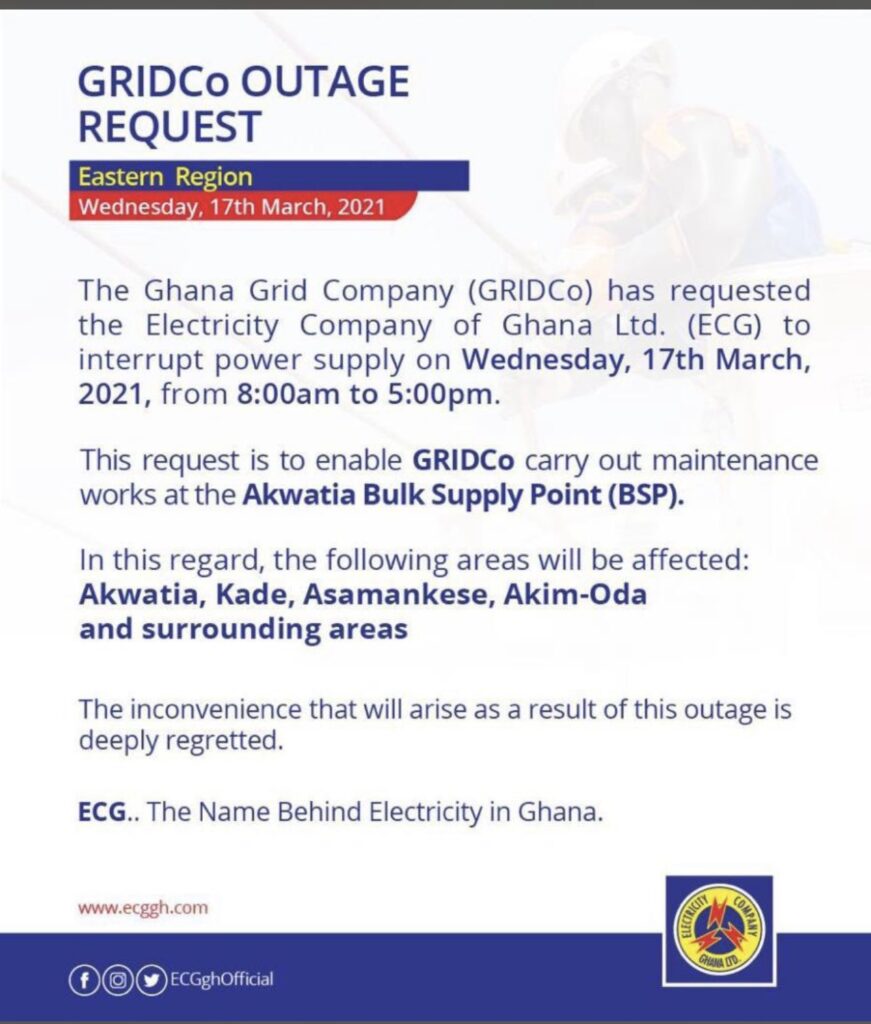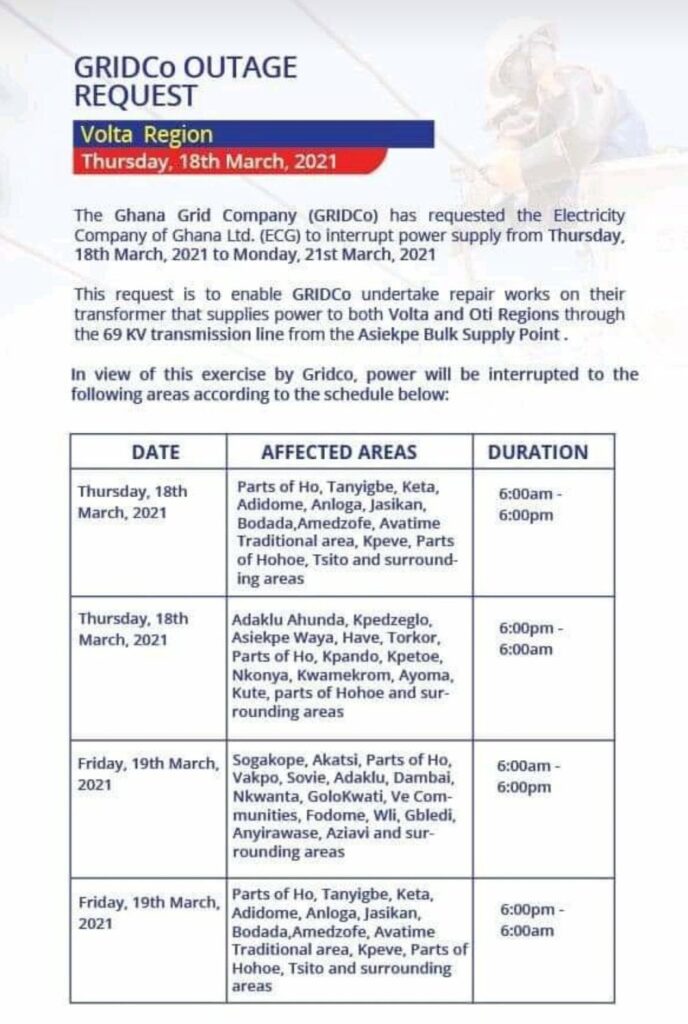 Source: OccupyGh.com