An officer in a viral video allegedly harassing a female victim in a car has been arrested by the Ghana Police following social media buzz over the footage.
If you will recall, we publish a story about a video that surfaced online that sees a young lady allegedly being harassed by a man in a police uniform.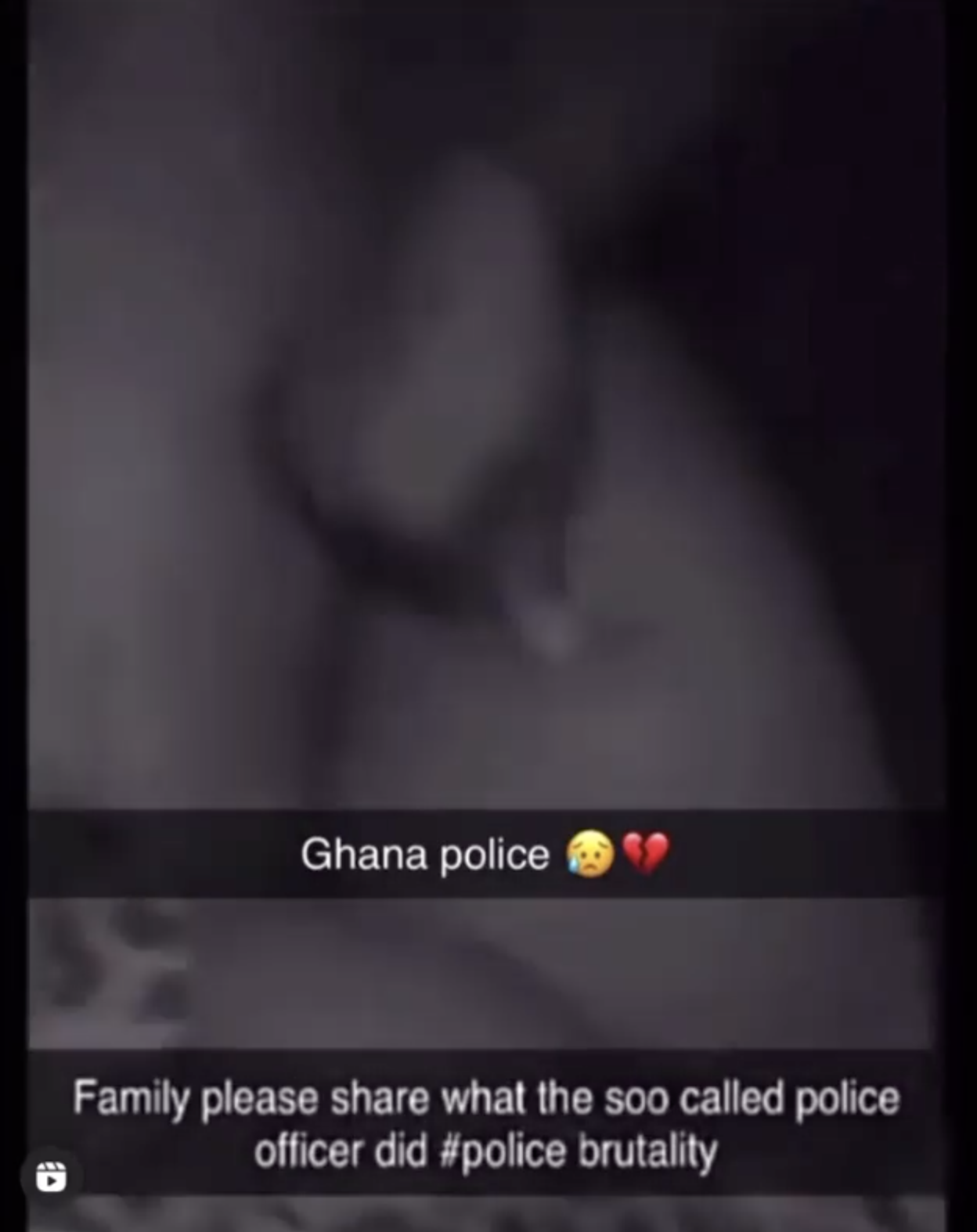 The video sees a young lady alarmed as a man in an officer uniform, threatening to slap her went as far as to touch her inappropriately as well.
Well, an update is that the man in the police uniform has been arrested by the Ghana Police.
The Ghana Police has since released a press about the arrest, indicating that 'a preliminary investigation indicates that the male person involved in that shameful and despicable act is a Police officer stationed at the Regional Operations Unit, Bono Regional Police Command..'
Check out a release from the police below or visit OccupyGh.com for more related stories.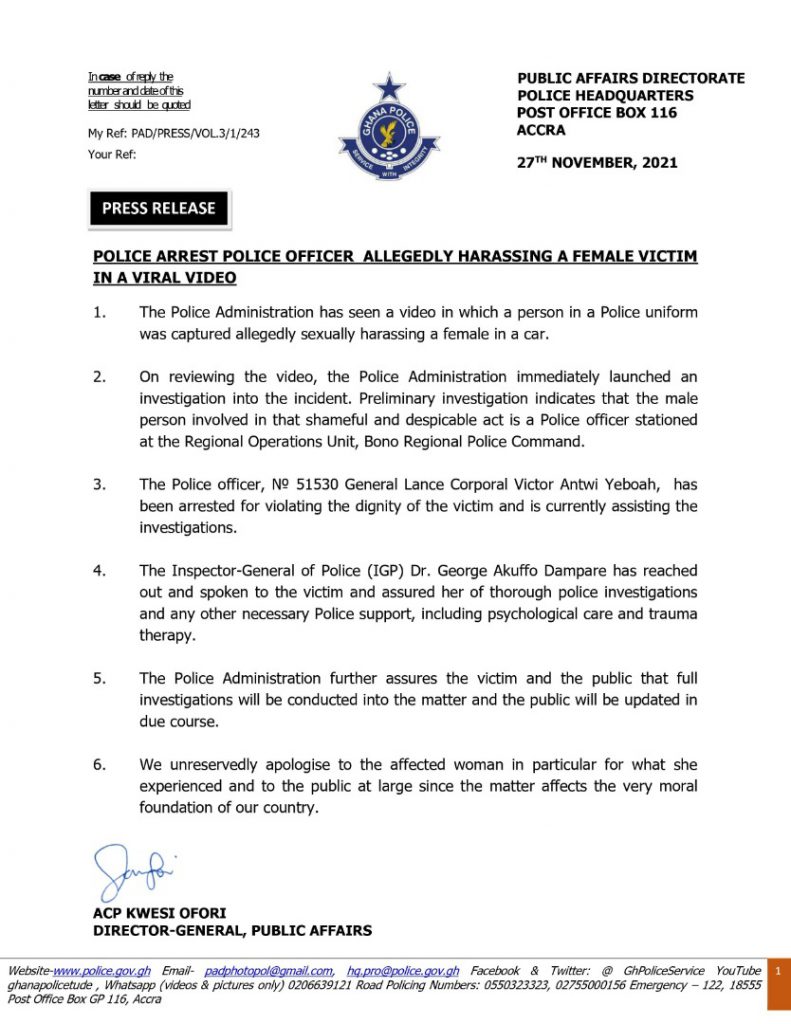 Source: OccupyGh.com