Ghanaian dancehall artiste Stonebwoy has reported Ghanaian broadcast journalist Kevin Ekow Taylor to the Ghana police for threatening his wife and children.
This was after Kevin Ekow Taylor in one of his episodes on Twitter accused Stonebwoy of playing it safe with his response to the #FixTheCountry campaign.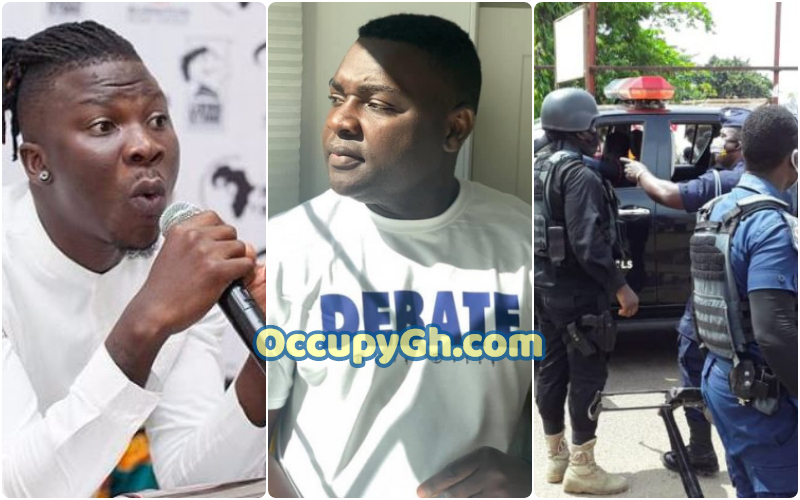 Check that video here:
The tweet that started the conversation was one that saw Stonebwoy asking a fan who tweeted at him to take him out of 'league' because Ghanaians politicize everything.
"Please if them send you to tell Dem say u no see me o.. which part of the suffering are we not affected by directly and indirectly as Ghanaians? The problem is you the parties politicizing everything. When you know exactly what to do…"
Mr. Taylor reportedly in his video said:
"You see the rate of insecurity in Ghana? One day you will travel to America for business and you might receive a call saying armed robbers have jumped your wall and shot your wife and children. Then you will come and tell us we are politicizing everything…."
SB hasn't taken the matter lightly and hence reported the loudmouth journalist to the police.
Source: OccupyGh.com