On the wedding day, the bride will be having the high expectations from guests to be having a good look from head to toe.
For the groom, he just has to be in his suit with a nice shoe that's all, he doesn't need any makeup or wig to look good.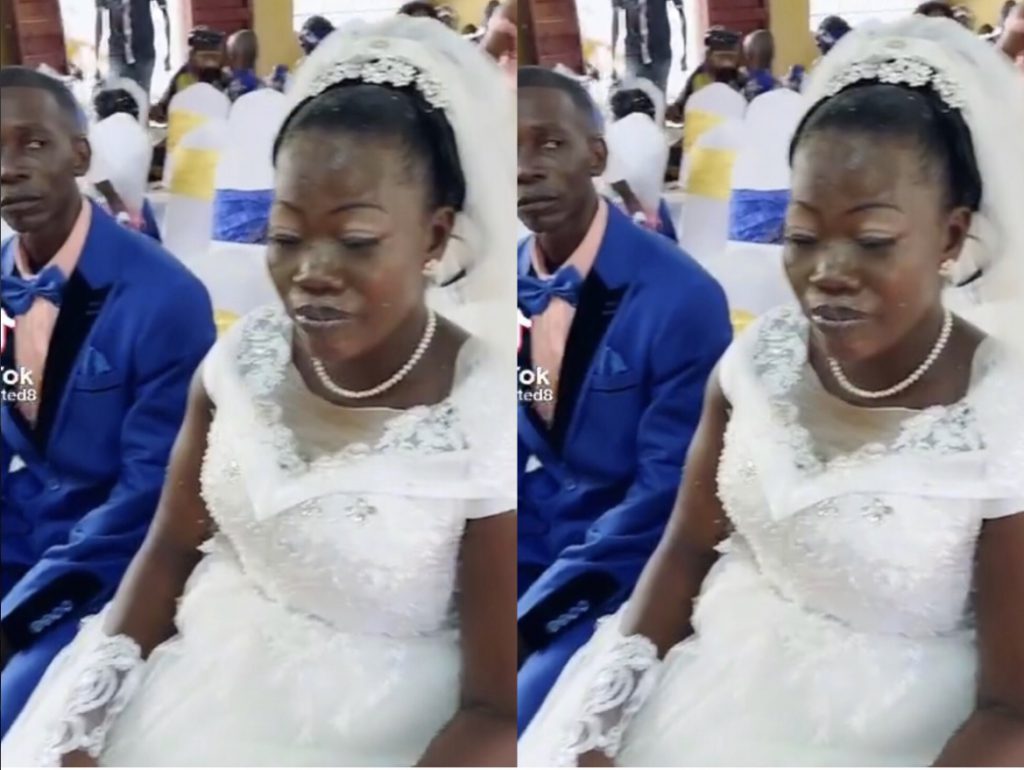 A bride has been disgraced by her make-up artiste with horrific makeup. She was looking like old buggy jeans in water.
It would be better if she was without any make-up, her face would have been much nicer and better than why her make-up artist did.
Watch the video below;
Source: Occupygh.com