A funny and dramatic scene captured at a wedding has shown the moment a bride and a Groom stormed their wedding with a Gun, as to why they went there with a Gun is yet to be known by the General Public.
The bride was white while the Groom was Black, she came all the way from Europe to tie the knot with her Nigerian lover in Lagos.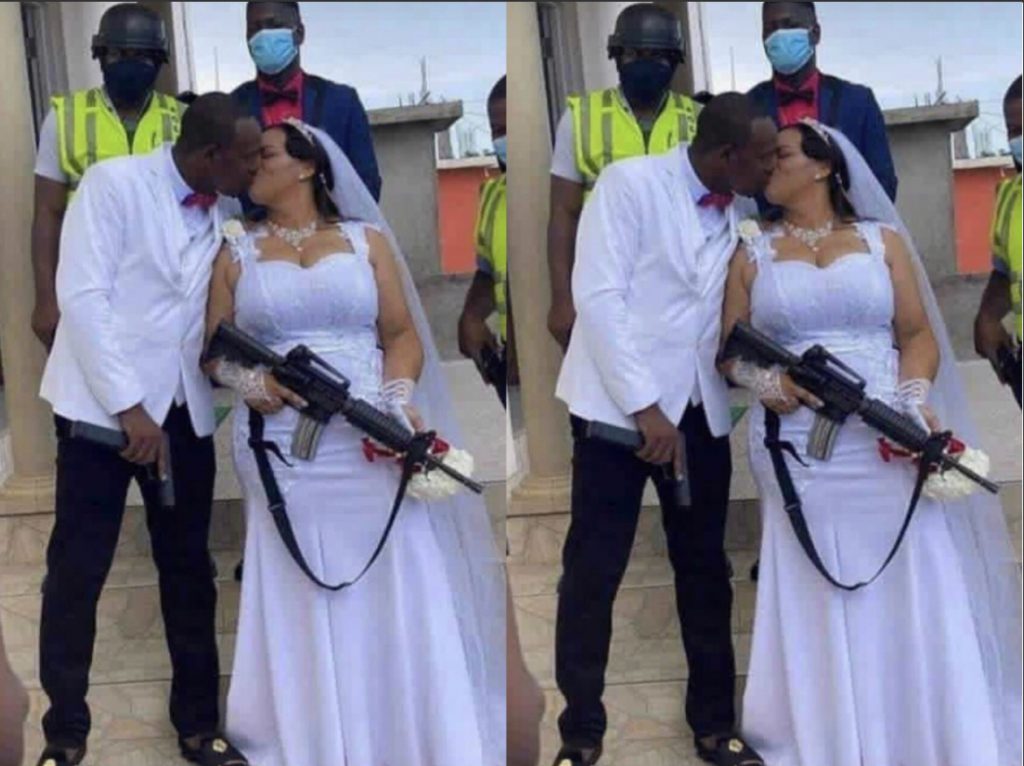 As to why they brought in Guns is yet to be known, they would have their own reasons for doing this and maybe a new style.
Holding a gun during your wedding? This can't happen in Ghana under the current IGP, the couple would be arrested for brandishing guns.
Source: Occupygh.com