The fact that Ukraine and Russia are in a war fight doesn't stop some Ghanaians from making a joke out of these heartbreaking scenes from the two European countries.
The Government of Ghana is still contemplating how to evacuate Ghanaians who are stranded there because all airlines in Ukraine have been halted.
However, a chat of a Ghanaian with President Putin has surfaced online urging the President to come and bomb Ghana because he is being insulted by Nana D.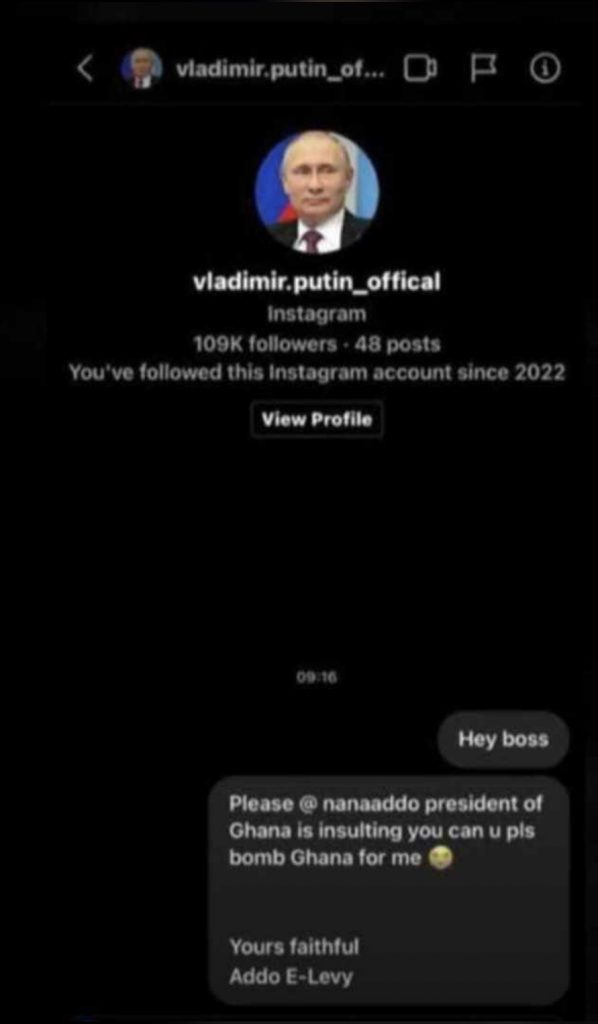 He wrote; "Please @Nanaaddo President of Ghana is insulting you, can you please come and bomb Ghana for me"
"Yours Faithful"
"Addo E-Levy"
Some Ghanaians joke too much, Ukrainians are in deep crises and it's not nice to make a joke out of this at the moment.
Source: Occupygh.com