An 81-year-old hailed a "miracle" after becoming the first patient to leave a Spanish hospital's coronavirus care unit has died just 36 hours after being sent home.
Video clips of the elderly woman being applauded by gown-wearing medical staff as she was wheeled out of isolation in her bed were shared around the world.
However, it's now been revealed she passed away at home less than two days after checking out of the Hospital Clinico de Valladolid in the north west of the country.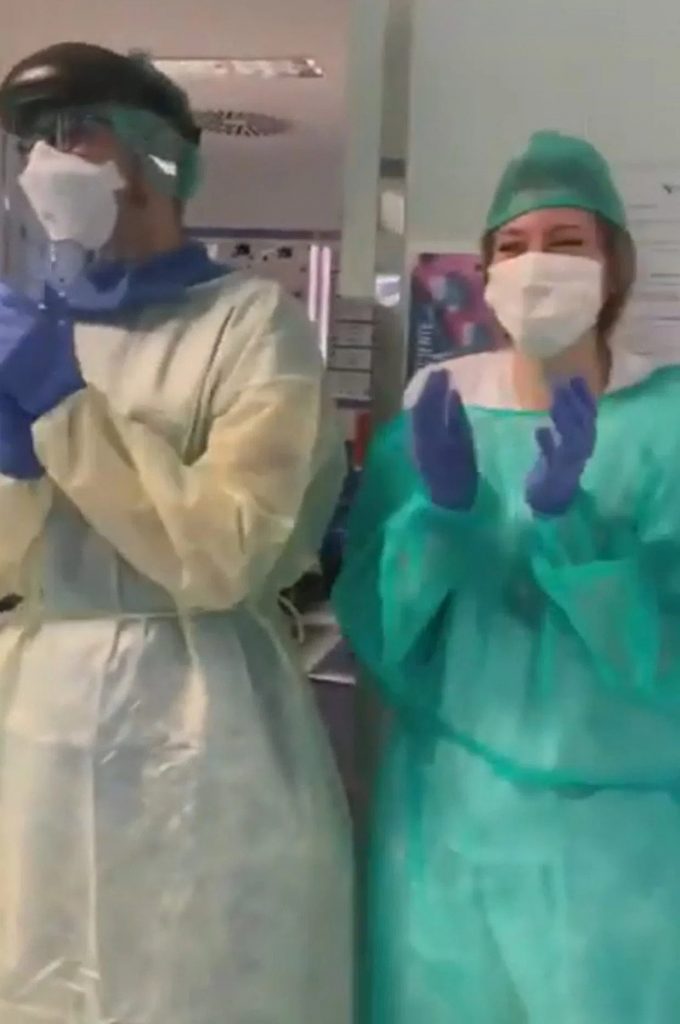 The woman – named only as Carmen F.A. – was hospitalized on 19th March after being struck down by the deadly virus. She seemingly recovered from COVID-19 on Monday and became the first patient to make it out of the ICU unit at the hospital.
Tragically she then died just hours after returning to her home, her family have now revealed.
Her cause of death has not yet been determined.
Her sister told local media: "Yes she is my sister, she left applauding and sending kisses and now she is being buried and I cannot go."
The news comes as the death toll in Spain soared to more than 4,800 today after 769 people died in 24 hours – a record one-day figure for fatalities.
Health ministry figures showed the number of deaths reaching 4,858, while cases jumped to 64,059, although the rate of new infections does seem to be slowing down.
The death toll on Thursday was 655 while the day before there were 738 deaths.