Mayor Evelio Leonardia officiated 220 Filipino couples who got married during a mass "Mask Wedding" in the week. It's the highest of its kind and the first-ever wedding ceremony where couples had to wear a mask to share their first kiss to prevent contraction of Coronavirus.
The City Health Office (CHO) provided over 200 pieces of the mask to be worn by the couples. They had it on, airtight, to exchange vows, kiss, share a first dance and other activities.
"Kasalan ng Bayan: 220 on 02-20-2020", as it's specially branded is the name of the wedding and it describes how it was uniquely conducted. The Mayor, together with City Health Officers seek to protect its people from the deadly coronavirus hence conducting the wedding in such style.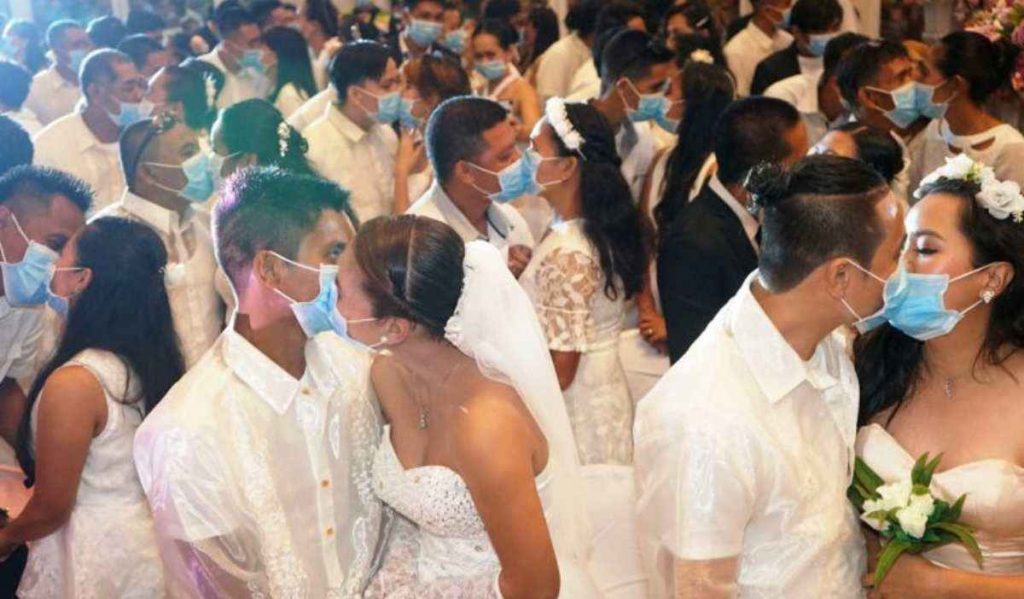 The event was organized and sponsored by Congressman Greg Gasataya, Vice Mayor El Cid Familiaran, and Councilor Al Victor Espino in a move to help people marry, make family and prevent the spreading of diseases.
John Paul, a beneficiary of the all-expenses paid wedding said:
It feels different to kiss while wearing masks, but it was required,"