Manchester United forwarder Cristiano Ronaldo has signed one of his Portugal shirts for it to be auctioned off and raise funds for the victims of La Palma's volcanic eruption.
Along with signing the shirt, Ronaldo left a kind message for all those affected by the natural disaster.
"Not even the force of a volcano will be able to defeat La Palma. All my support for the beautiful island," Ronaldo wrote.
Bidding for the shirt will begin on December 24, 2021.
Ronaldo's act of kindness
This act of generosity comes in the lead-up to Christmas, with many residents forced to leave their homes as some 3,000 buildings have been destroyed on the Canary Island.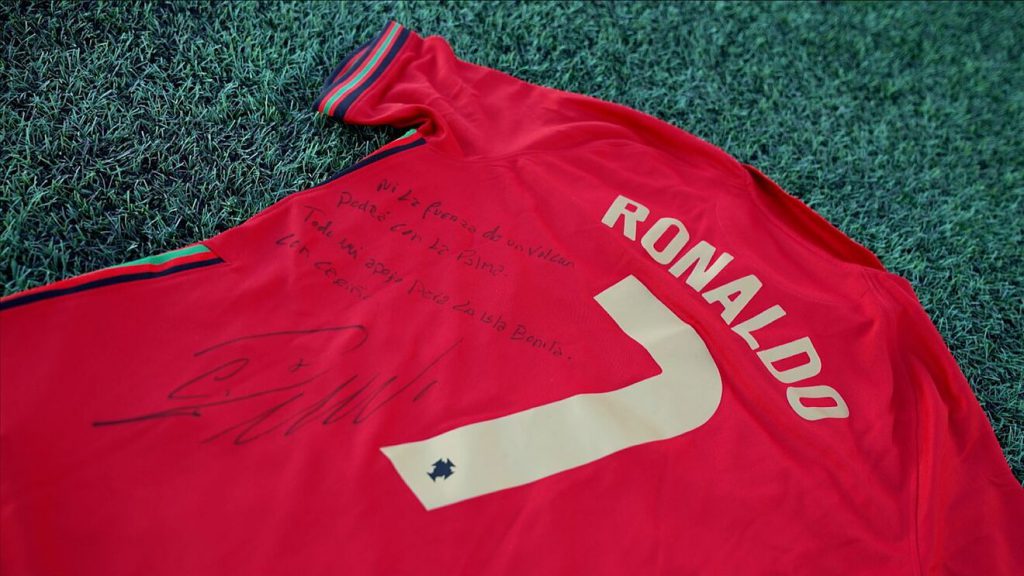 Born on the Portuguese island of Madeira, Ronaldo is no stranger to charity work, donating some 900,000 euros to three hospitals in Portugal at the start of the COVID-19 pandemic.
Ronaldo is also an ambassador for Save the Children, UNICEF and World Vision, meaning that this recent decision to raise awareness and money for those affected in La Palma is nothing out of the ordinary.
This is just the most recent example of Ronaldo going beyond what is expected of him to help others around him.
Whilst at Juventus he led by example when taking a pay cut during the start of the pandemic in 2020 to help others around him, costing him a reported 4.4 million euros.
Ronaldo then asked the Portugal squad to donate 50 percent of their qualification bonuses for Euro 2020 to go towards fighting COVID-19.
He has even auctioned off his European Golden Boot in 2011 and Ballon d'Or of 2013 with funds going to building schools in Gaza and the Make-A-Wish foundation.
The Portuguese forward will be hoping that the auction is able to raise plenty of money to help those without housing and possessions in the wake of the La Palma volcano, which started erupting back in September 2019.
As we enter the New Year, the damage of the volcano continues and the rebuild of the small island is some way off being able to start.
Subscribe to watch new videos
Source: OccupyGh.com 
Click Here To Join Our WhatsApp Community