An American TikTok star, Dazhariaa Quint Noyes, better known as Dee, has allegedly committed suicide on Monday, February 8th, 2020 moments after posting a final video to social media, OccupyGh.com has gathered.
The 18-year-old content creator in the last video she shared was seen singing and dancing before noting that it was her last post.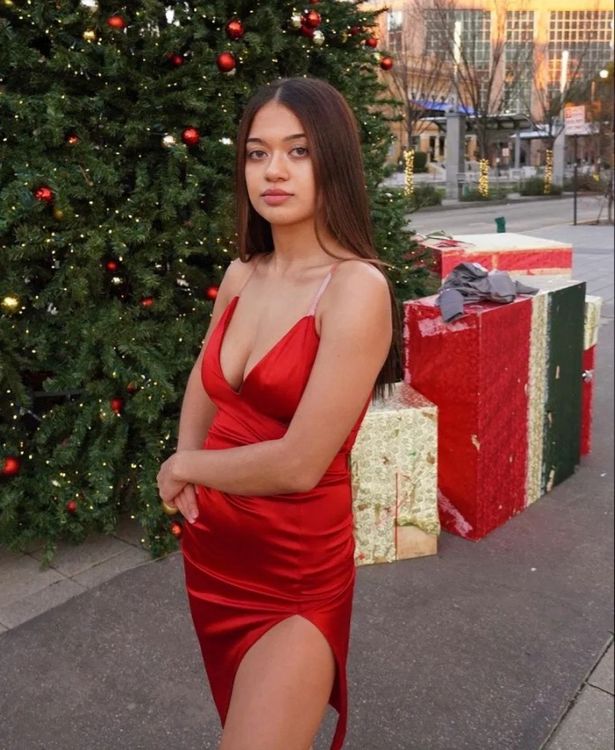 "Ok, I know I'm annoying y'all, this is my last post", she wrote.
Parents of the deceased confirmed Dazhariaa Quint Noyes died by suicide on Tuesday, February 9th. Her mother in a Facebook post disclosed that she hanged herself to death.
Meanwhile, on Wednesday, a GoFundMe account was set up that included a message from her father, the message read in part:
"My daughter Dazharia has left us early and has been called up to fly with the angels, she was my little best friend and I wasn't prepared in no way, to bury my child."
"She was so happy, and would be so excited to see me when I come home from being on the road, I only wish she would have spoken to me about her stress and the thoughts of suicide. We could work thru this.
Now I come home and your no longer gonna be there waiting for me. I have to let you fly with the angels. Daddy loves you."
It was gathered that she last posted on TikTok on Monday, the day of her death, where she warned that she was shadowbanned and would be most posting from another account.
Noyes ran a beauty shop through her Instagram account where she had 112,000 followers. She also had a YouTube page named bxbygirldee where she would vlog about her life and attempt viral challenges.
In other news, no fewer than three students of the Ebonyi State University (EBSU) have allegedly died after they suffocated while attempting to write a General exam in a crowded hall.
This incident happened on Wednesday, February 10, 2021.
Footage shared online show hundreds of students struggling to get a space in the hall for the exam.
During the struggle, eight students reportedly fainted, some got injured, and some suffocated to death.
Footage shows students rushing unconscious students out to the open space so they can get air.