The open-gist which is all over social media is that Diamond Appiah allegedly slept with Obinim to become his PA but was ditched by the preacher man for Benedicta Gafah.
This gist is being pushed by a social media user. According to this user, she was warned not to engage herself with Diamond Appiah because she is a drug addict and cannot make any meaningful conversation.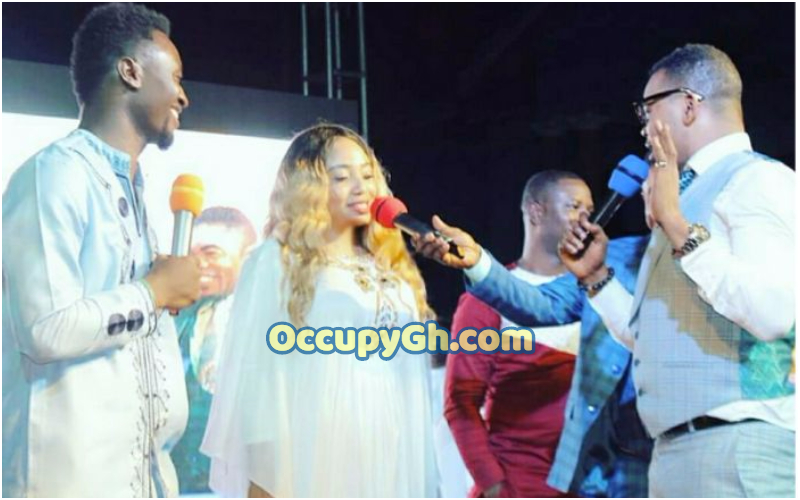 The user further noted in a write-up that is making rounds on social media that Diamond was adopted by a family and when she grew, she slept her way to success.
"I repeat Diamond was adopted by the above family….. Now back to the case itself…… Diamond seductively lured honorable Bugri Nabu into her tent and manipulated him by saying he can help him get deals for his lands in East Legon hills. she enrolled as a land guard, each customer she brings to buy the land she gets some cut, this was how come you see her in working gear and galivanting here and there acting like she owns the land and properties, it was all for him."
"Honorable was her breakthrough because of the lands the man asked her to sell. she also happened to seduce this poor man by gracing his bed to seal the bond… she tried to get pregnant for him to secure her future plans but pregnancy was not forthcoming, she slept with Obinim all in the name of being his personal assistant…"
"The men wanted juice and not dry fish and so went for more juicy fruits hence her pain and anger towards Benedicta Gafah as well. She is currently battling with depression due to bad business… everything is now falling apart, she can no longer have her international trips again, trips that were funded by honorable."
Well, we hope these are just rumors as usual, but if there are not, Diamond should come out and address it, right?
Source: OccupyGh.com