For starters, Diamond Appiah was yesterday exposed for stealing gold-plated toilet seats from Google Images to share on Instagram.
She shared the stolen images to assume that she owns them in her new mansion.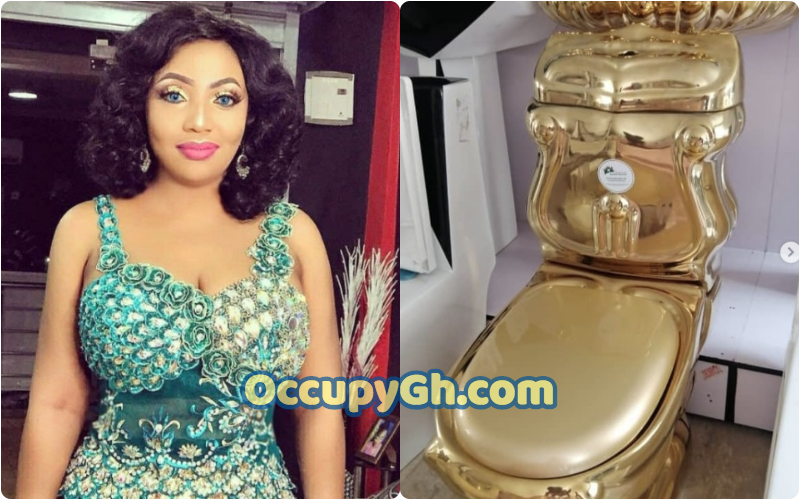 Well, Diamond has been mute about the story until now.
Reacting to the news, she called on her fans to travel the world to shop o they can 'post throwback pictures from the showrooms and warehouse to shame haters'.
Whatever that means, does not explain why she will steal Google Images for her mansions.
Well, her full post read:
"Travel and Shop so that u can post throw back pictures from the showrooms n warehouse to SHAME UR HATERS when Dey talk nonsense 😂😂😂YOU GET LUXURY FIVE STAR MANSION WHERE EVERYTHING IS GOLD ?? THOSE WHO CANT AFFORD TO DO IT SHOULDN'T HATE ON THOSE WHO ARE ACTUALLY DOING IT. Na today we started this lifestyle? We meuveee with evidence 😂😂That's the difference between you and I #Five Star Mansion #Everything is Luxurious #issa Lifestyle"
I know, I still cannot make meaning of her response. You can check out her post below or visit OccupyGh.com for more related stories.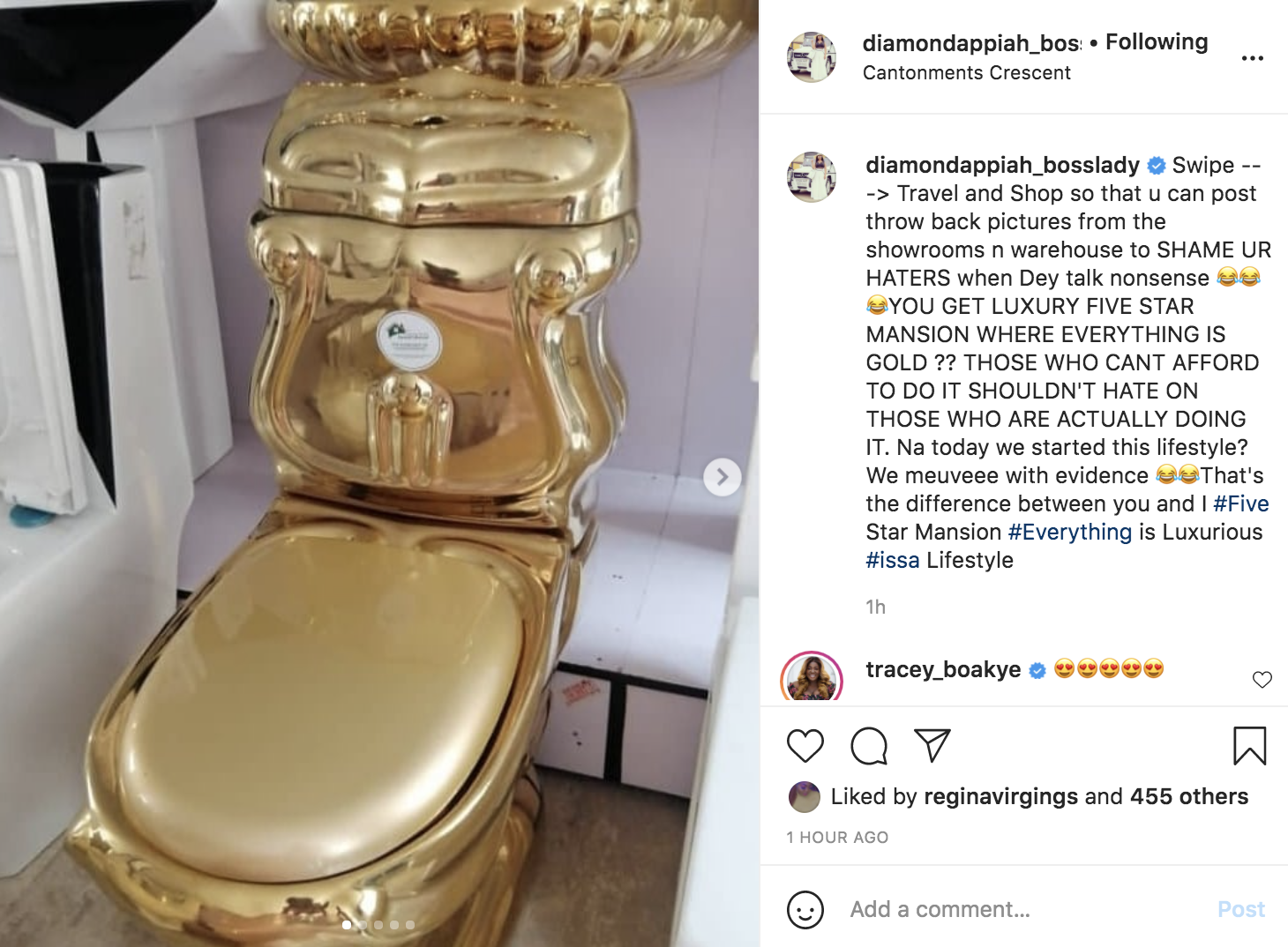 Source: OccupyGh.com