Andre Lionel Messi bagged his 7th Ballon d'Or award at the 2021 Ballon d'Or awards where over 50 players were ranked as world best.
In 2020 where the awards were suspended due to COVID-19, many suggested that Lewandowski of Poland and Bayern Munich would have won in that year with how he was seriously on form.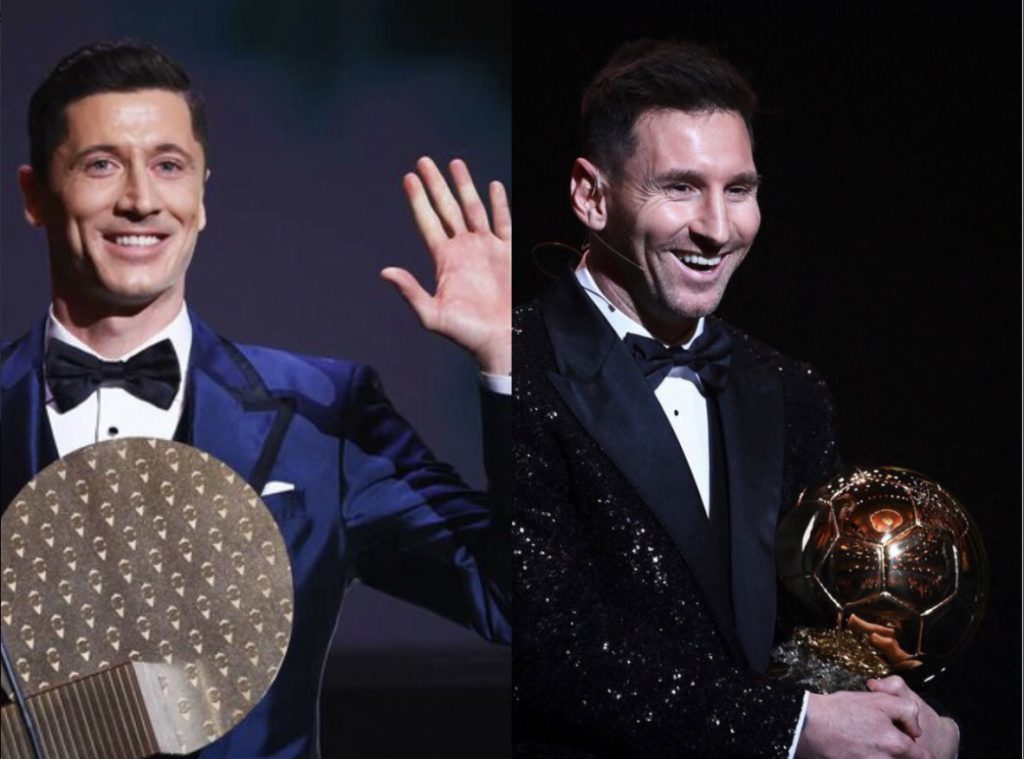 The awards were scheduled for 2021 and many thought they will add the performances of players in 2020 to that of 2021 but expectations have been off the line.
Messi who was ranked 1st won the best player of the year followed by Lewandowski who won the best striker of the year.
Some football fans think Lewandowski deserves it more than Messi but because he is from Poland, they robbed him for Andre Messi.
Source: OccupyGh.com