If you have high hopes of winning an essay writing competition after being selected to partake, you will have to prepare yourself to make your essay stand out from the rest. There are several ways to make your writing stand out, and we're going to consider them in this article.
Before you enroll in the competition, you would have to practice writing the essay on your own. What this entails is that you'll have to choose a topic you enjoy talking about or have become familiar with or one that fits the theme of the competition and write a detailed, interesting and descriptive essay.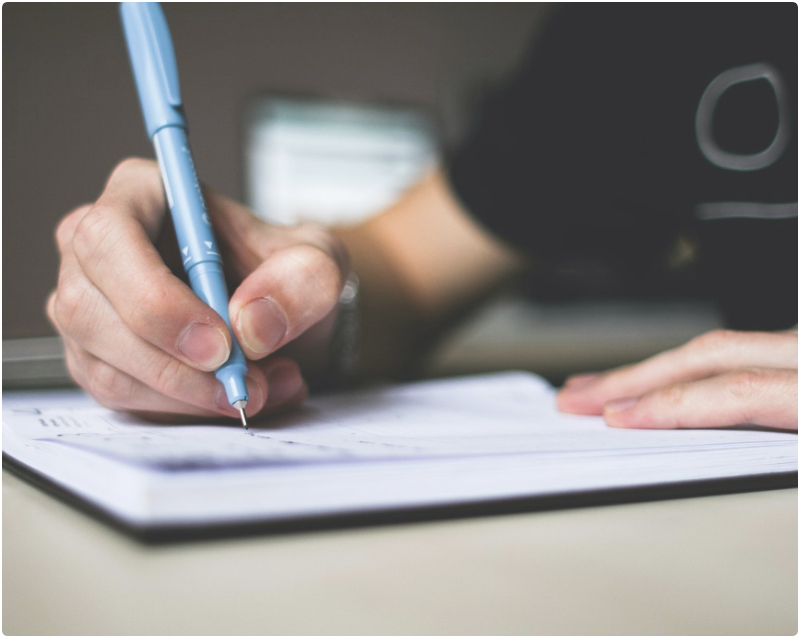 By practicing with any topic of your choice, you have the chance to proofread and see where you made mistakes in your essay. This would help you to create an original and error-free essay on the competition day which increases your chance of winning the competition.
Of course, you can turn to an academic essay writing company for professional help, but we're going to show you some ways to prepare effectively step by step and also improve your skills.
9 Steps to Prepare for an Essay Writing Competition
Read the Essay Competition Rules thoroughly
It is advisable that before you begin writing an essay, you should thoroughly read the rules attached. This would help you get a better understanding of the essay topic, how you can structure your writing, and point out what rules you need to follow.
Don't overlook any detail no matter how small they might be. You must pay attention to the number of characters, submission time, word limits, and any other instructions added. This could make the difference between winning the competition and not winning.
Be careful to follow all rules for writing and submitting your essay because if you don't your paper may be disqualified.
Ponder on Ideas That Will Work with the Essay Theme
The majority of essay writing competitions usually have themes that you can narrow down to create essay ideas. So, when signing up for competitions, you can ponder on the theme and create several ideas that could form the basis of your essay. Go over your ideas and select the one that is most likely to make an interesting essay.
When writing, ensure that you stick to the theme you chose and try not to write off-topic. So, if you're required to make a list of people who have influenced you, you can make a list of people who have made an impact on your life and choose the person who you can write interesting things about the most. That way you'll remain on course.
Create a Quick Draft of the Essay
To make things easy for yourself when writing an essay, create a quick draft of all your ideas on the topic you're writing. The draft you're putting together doesn't have to be perfect, instead, it should contain all the points you're going to write on.
Use this time to put together all the details necessary for your essay, gather examples, and structure your essays, so your points can be well coordinated. You can create an outline for your essay before you start to help you organize your ideas. This will easily help you properly structure your essay.
Start your Essay with Something Captivating
After you've put down your draft, now is the time to begin writing your essay. Before you start, you have to remember that your first sentence is very important. If you can, start your essay with an intriguing, powerful, moving, and funny first sentence.
This will help pique the interest of your readers or judges and that line you used might stand out or get stuck in their minds when it's time to select a winner.
Let your Words Stand Out
Find a way to make your chosen words stand out to your readers or judges. Choose clever wordplay or humor that can stick. So, when you want to write, you can use alliteration, rhymes, inner rhymes, coined words, or puns.
Show your Experience with Words
When writing, use personal experiences, stories, or examples to express your point. By being specific with your thoughts, you will avoid generalities or vagueness and create a stronger impression in the mind of the reader.
Revise your Essay to Create your Final Draft
After creating an essay with all your talking points, you have to go through it to ensure that the essay makes sense with your points and that you didn't miss any points. Also, if you feel like there's something you should add to the essay to make it compact or something you should delete, you can do so while reviewing what has already been written.
While reviewing what you've written, you could ask a family member or a friend to read over what you've written and give you their judgment. This would help you get better at writing such an essay.
Proofread your Essay Carefully
At this point, you have to proofread the essay for spelling mistakes, typos, grammatical errors, and what naught. Spend time reading your essay carefully and ensure that your punctuations are perfectly placed. This will help with the grading of your work.
If you have enough time, you can ask someone else to go over the work for you should you miss any mistakes.
Submit your Work
While it's essential to submit your work by the deadline, it will be more awesome if you submit it before the deadline. This will give the judges enough time to go over your work, and they don't have to rush through it like those essays sent in on deadline day.
Check to see the due submission date in the competition guidelines. If you can put the essay deadline somewhere you can see it so that it would stick to your mind, and you don't forget.
Conclusion
You should type your essay so that it looks neat, double-spaced, and with correct margins. Having a nicely folded essay or flattened envelope with no smudges on the paper will make the judges think of you as a more professional writer.
Review the essay guidelines to see if there is a particular way the essay should be formatted. Examine the essay guidelines to determine if there are any special requirements.