The funeral fabric or cloth for JJ Rawlings' funeral has finally been outdoors. The name of the cloth for Rawlings' funeral is 'Odupon Bi Atutu', to wit, a great leader is gone.
It was chosen to celebrate the memory of the former president of Ghana.
The cloth has a portrait of the late President Rawlings, with the English inscription: "A great tree has fallen". It also has the image of a fallen big tree, with some of the leaves still on it and others flying in the air, signifying that sometimes death occurs when the deceased still has much to offer.
According to the details gathered by OccupyGh.com, the fabric was designed by Tex Styles Ghana Limited, formerly Ghana Textiles Printing Company Limited.
It comes in five color combinations — red and black, black and curry pad, black and dark brown (the typical Asante Kuntukuni color of grey), black and black and white.
It also has the image of the favorite animal of the JJ Rawling – an eagle, flapping its wings in the air.
Check out the fabric for Rawlins' Funeral below or visit OccupyGh.com for more stories.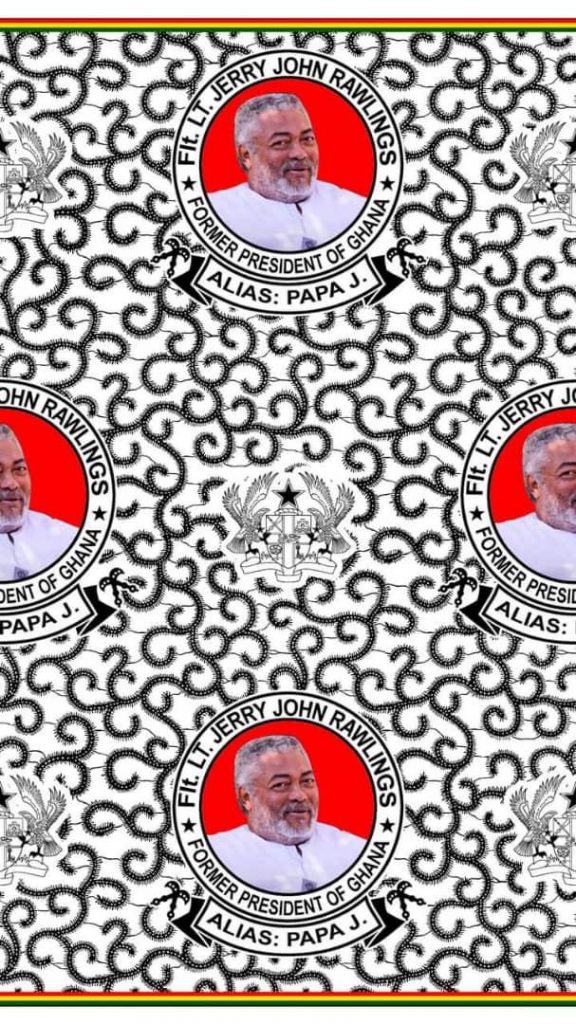 Source: OccupyGh.com