After seeing this, I have been wondering if indeed most of the beggars on our streets are really sick or not.
You see them in the morning, afternoon, and even evening on your way home or to work. They are almost everywhere.
However, most of these beggars who pretend to be disabled are notorious conmen and women.
A woman who begs in Nairobi Central Business District in the company of a child has been exposed as one of the notorious beggars who fool kind-hearted city residents.
According to the details gathered by occupyGh.com, the cunning woman, who pretends to be crippled, crawls around busy streets of Nairobi Central Business District begging for money.
A hawked-eyed journalist followed her moves and realized that she is a fake beggar.
After a day of hustling in the streets, she was picked by a car that dropped her in Kariobangi.
When she alighted from the car, she walked away smiling after a fruitful day of fooling city residents.
See the photos below or visit OccupyGh.com for more related stories.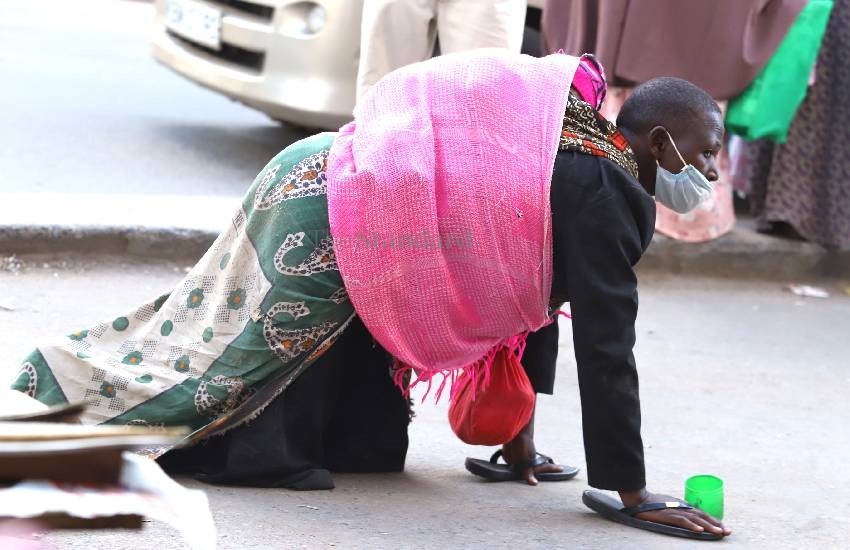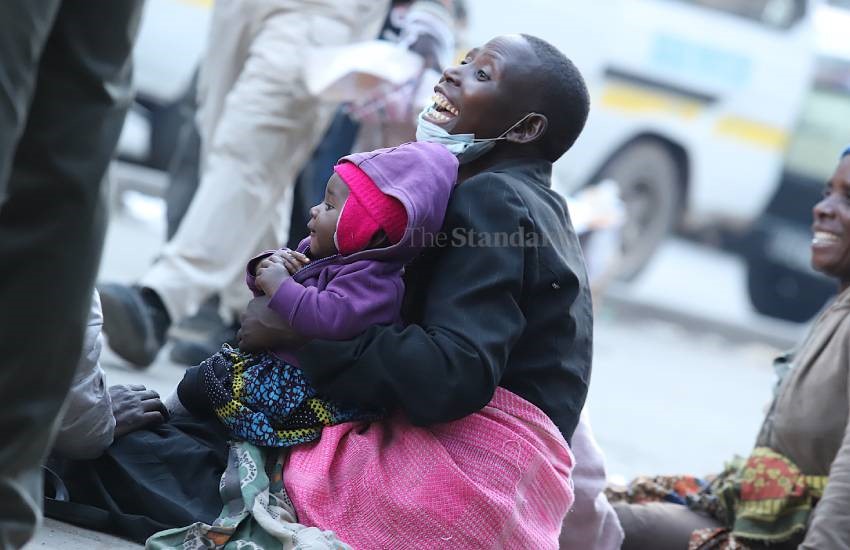 Now check out the photo of her walking like she does not know the floor ever, smiling to the bank as she retires from a hard days work: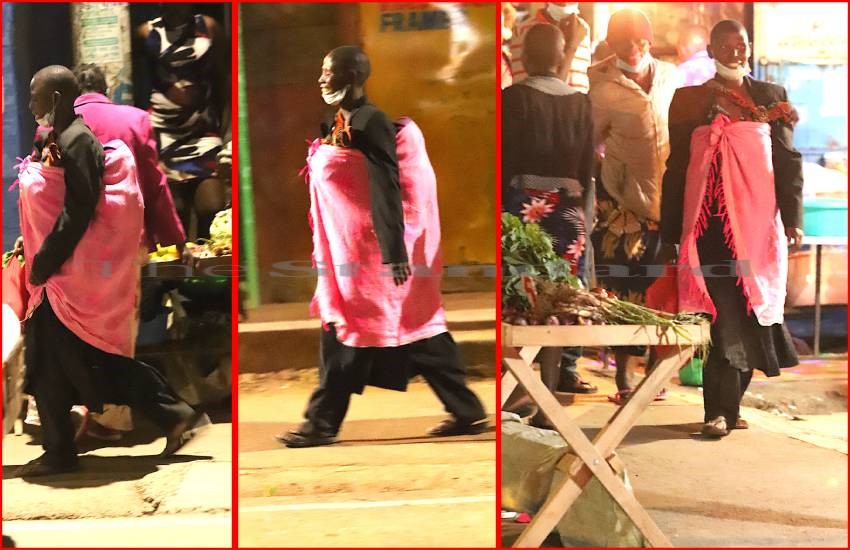 Source: OccupyGh.com