Who knew Fantana had a little sister? Well, she does and her name is Lynelle.
Fantana just shared photos of her sister Lynelle to celebrate her on the birthday.
The 'So What' singer was emotional when she jotted a few words to celebrate her younger sister. She wrote: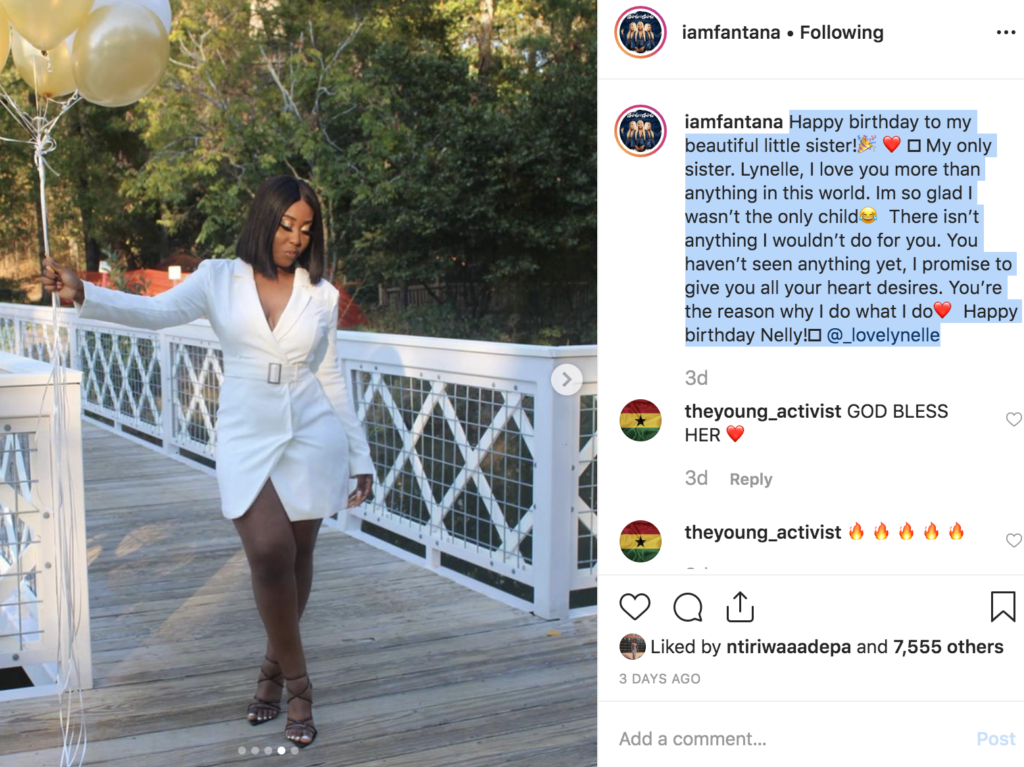 "Happy birthday to my beautiful little sister!?❤️? My only sister. Lynelle, I love you more than anything in this world. I'm so glad I wasn't the only child? There isn't anything I wouldn't do for you. You haven't seen anything yet, I promise to give you all your heart desires. You're the reason why I do what I do❤️ Happy birthday Nelly!? @_lovelynelle."
Check out some beautiful photos of Fantana's sister, Lynelle below or visit OccupyGh.com for more stories.
Source: OccupyGh.com