The Flagbearer for the National Democratic Congress (NDC) known as John Dramani has been a decent papa to his kids who are by name known as Sharik, Sharaf, Shahid, Jesse, and Farida.
John Mahama concurrently with her gorgeous and supporting spouse, Madam Lordina Mahama gave birth to 5 children where the elderly one is already married. He is having only one daughter who is popularly known as Farida Mahama.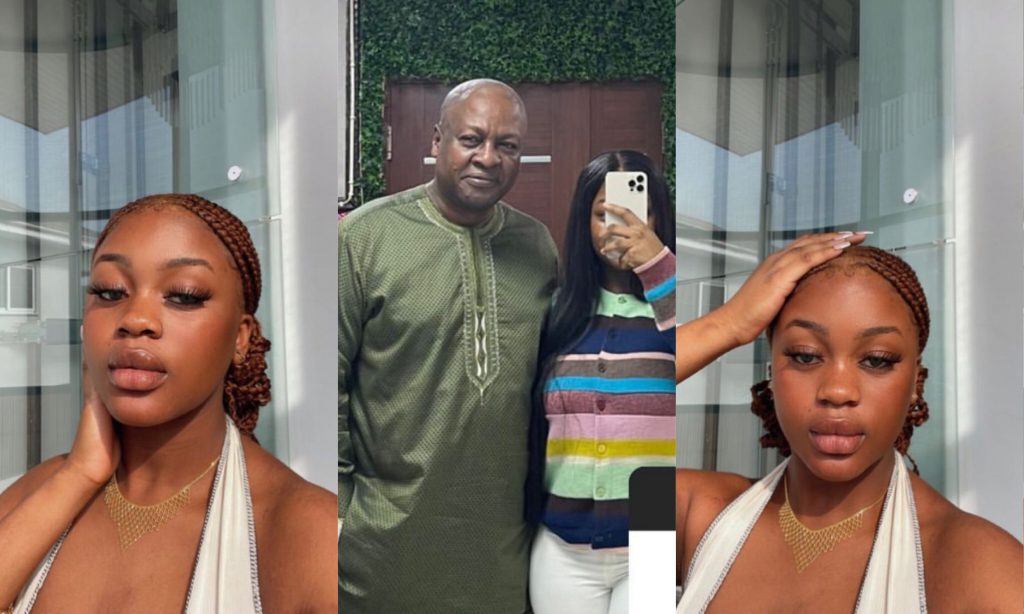 However, Farida Mahama displays her Dad in a mirror photo with her iPhone 13 pro max. They took the photo together.
It will be a great pleasure to have a father like John Mahama. His prominence is unprecedented. She is a proud daughter.
Check out the photo below;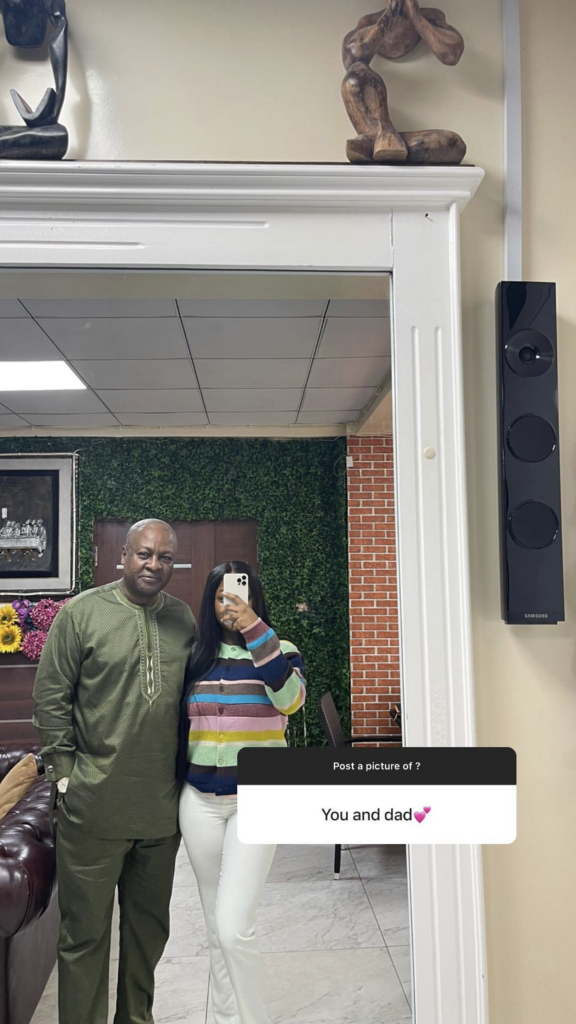 Source: Occupygh.com