This left me heartbroken and also cautious enough to pay attention to speed limitations on the road.
According to data collected worldwide, over-speeding is the main cause of accidents on our roads.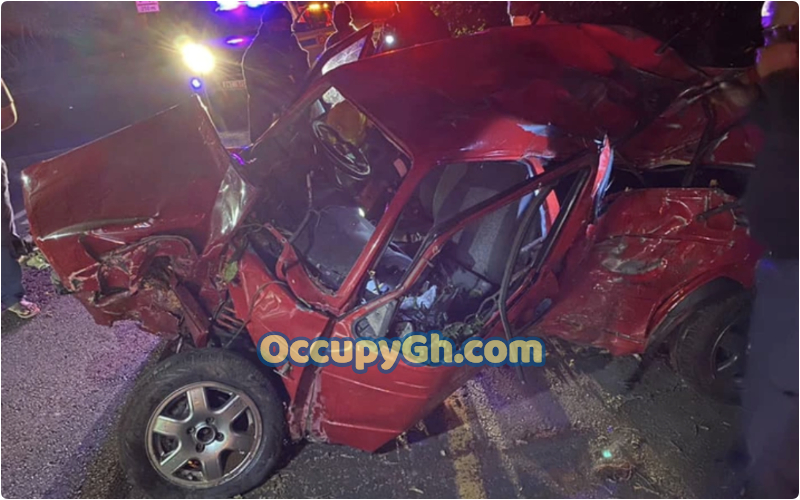 Despite this clear danger we can easily avoid, drivers continue to speed and drive well over the speed limit every day, causing serious accidents and fatalities.
Today during the early hours of the morning, IPSS Medical Rescue responded to reports of an accident on the M4 near Hilltop Estate.
On arrival of paramedics, mangled wreckage was located at the foot of an embankment. The single occupant of the vehicle had seemingly been ejected from the rolling vehicle and had sustained fatal injuries.
Paramedics declared the driver deceased on scene. No other persons were injured. The details are still a bit sketchy as to what could have caused the young man to roll his car. It is sad when our young people die due to accidents that can easily be avoided.
Speed kills, let's stay away from speeding and stick to driving safely. Feel free to comment and please don't forget to like us.
Check out the post below or visit OccupyGh.com for more related stories.
[maxbutton id="6″]