As a high school female teacher or University lecturer, you must make sure that you dress decently to class to make male students pay attention.
As we all know students at such stage are grown and much matured so definitely, they can be aroused by women.
Dressing decently to school is a must and every female teacher who is having an abnormal shape must do the right thing.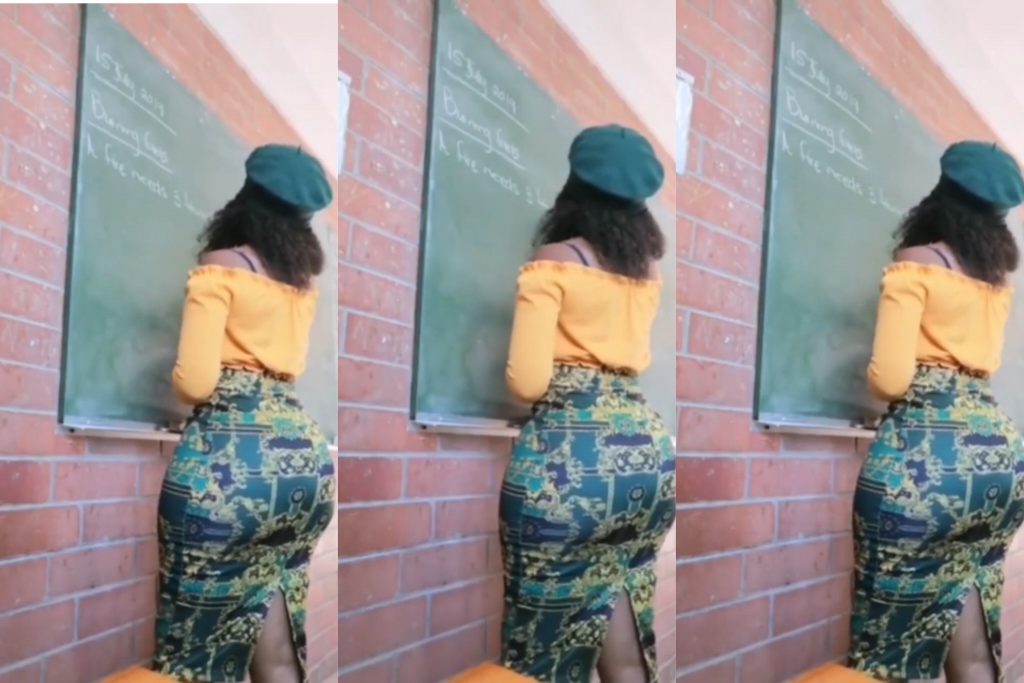 However, a science teacher has caused a massive stir in her class after wearing a skimpy skirt to class.
She is really endowed and bless with the backside and this will surely confuse the male students in her class.
She has captured whiles writing on the board with her heavy-duty at her back.
Watch the video below;
Source: OccupyGh.com