Karim Benzema, a French professional footballer who plays as a striker for and captains La Liga club Real Madrid has lambasted the French coach Didier Deschamps.
Karim Benzema called coach Didier Deschamps a clown and a liar.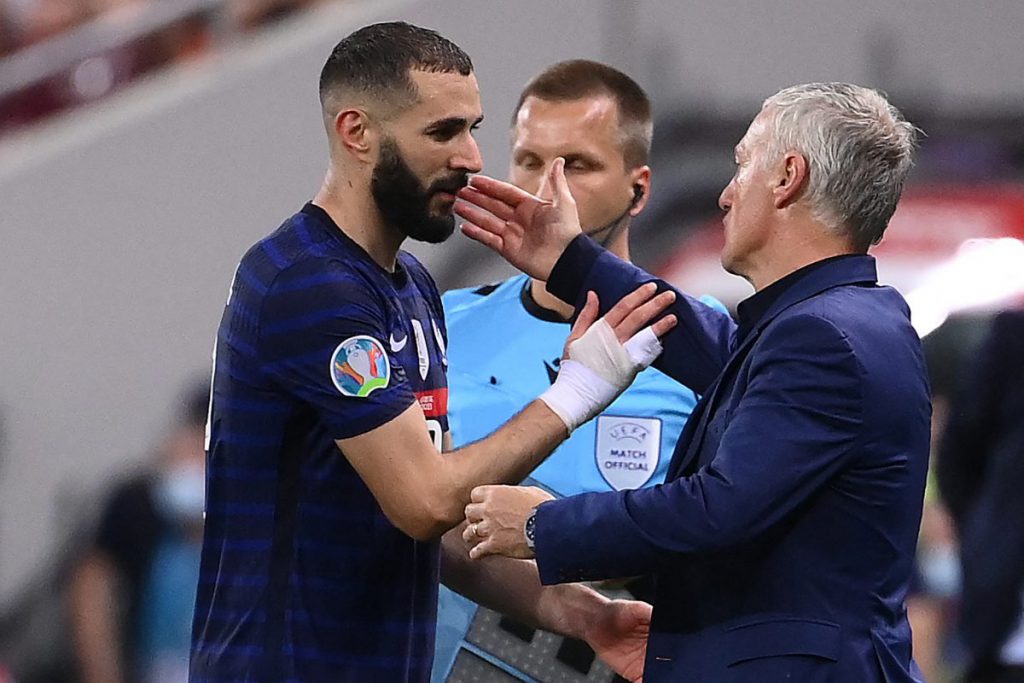 This was after the France coach claimed that Karim decided to leave the Les Bleus' 2022 World Cup squad early.
Benzema had picked up an injury in training and was sent home before the tournament kicked off in Qatar. Benzema's legal representative, Karim Djaziri, insisted that his client would have been fit for the knockout rounds of France's World Cup campaign in Qatar and backed his claims with a supporting video.
Deschamps shared his account on yesterday, Friday 10 March.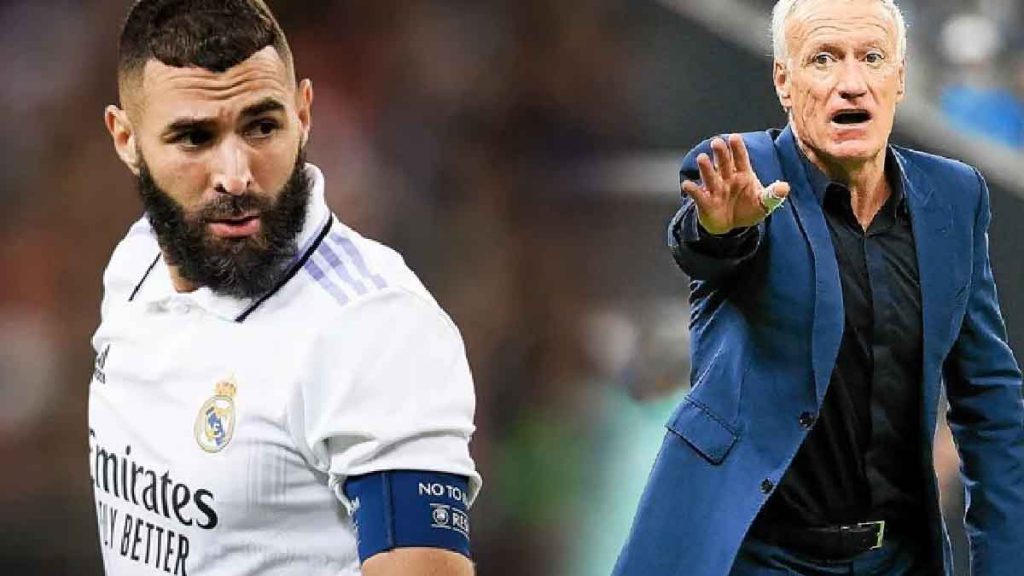 He said:
"Karim was hurt because this World Cup meant a lot to him…He said to me, 'It's over'.
"Our doctor's diagnosis matched the one we gave him in Madrid. At best, his return to training could not intervene before December 10. When I left him, I told him: 'Karim, there is no urgency. You organise your return with the team manager'. When I woke up, I learned that he was gone. It was his decision, he won't tell you otherwise, I understand and respect it.
"There is only one truth and Karim knows it well.
"Karim joined on November 14 after a period of semi-inactivity at his club.
"He followed an individualized training program and his return to collective training was postponed. It was not 100 percent clear to me that he could start the first game against Australia.
"When Karim got injured, our doctor took him to the Aspetar clinic for an MRI. Karim forwarded the results to his doctor in Madrid who also gave his opinion. When he returned to the hotel, it was after midnight. I met Karim in his room with our doctor who had come to give me the MRI report.
"Karim is upset because this World Cup meant a lot to him. He told me he was dead. In the best-case scenario, his return to training could not come before December 10.
"In his statement on his social network, he expresses his disappointment at having to leave, but justifies this choice by his concern to think about the team.
"We were together for about twenty minutes. When I left, I tell him: 'Karim, there's no rush. You organize your return with the team manager'.
"When I wake up, I realize he's gone. It's his decision, he won't tell you otherwise, I understand and respect him."
Deschamps also stated that no France player was happy that Benzema returned to the Spanish capital despite reports stating otherwise.
He added;
"No player was pleased with his departure as you could hear or read.
"Karim knows that too. I don't know who spread those rumors. It's not even controversy anymore, it's malice. If smiles appeared, it wasn't because Karim had left us, it was because the team was winning.
"I called him after I renewed my contract.
"We had a long chat. I called him again more recently to know his predisposition for the next call-ups and he confirmed his decision to end his international career. Don't ask me about his arguments. It will be up to him to communicate them or not".
Just shortly after the interview, Benzema took to social media to post some of Deschamps' quotes. He posted a clown emoji and wrote: "The audacity". Then he wrote: "That Didier. Goodnight" to caption a video of a man saying "You lie. You're a liar."
Source: OccupyGh.com 
Tap To Join Our WhatsApp Community