It has become very typical for Ghanaian ladies to expect something from their boyfriends when festive seasons are approaching like Christmas but one of the most outstanding moments that is for those in a relationship is Valentine's Day.
Someone will ask what is Valentine's day? Valentine's Day is a holiday when lovers express their affection with greetings and gifts. It is also called St. Valentine's Day. The holiday has expanded to express affection between relatives and friends.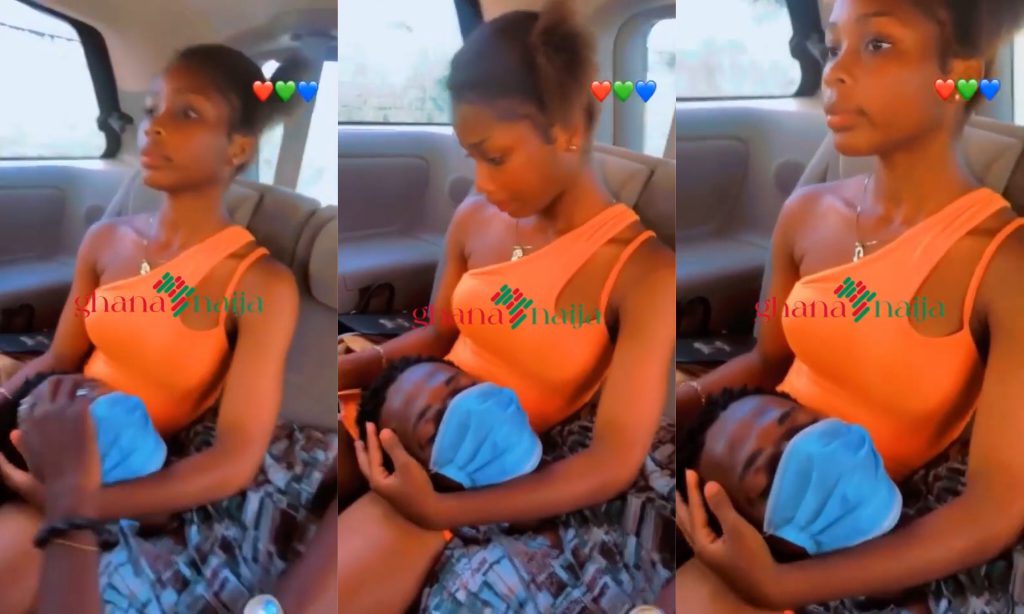 Meanwhile, a young lady has been seen in a trending video on social media coddling in an unusual way.
The lady who from all inklings is doing all she can to conserve a reliable relationship had her boyfriend's head on her lap as she caressed his hair. This is a rare treat from a Ghanaian woman.
Watch the video below;
Source: Occupygh.com