Religion is actually a vital reason why progress is retarding in most African countries due to the way they see and carry it out.
In Africa, about 70% of self-acclaimed men of God are fake and it's not even debatable and there are some people who choose to go to their churches regardless.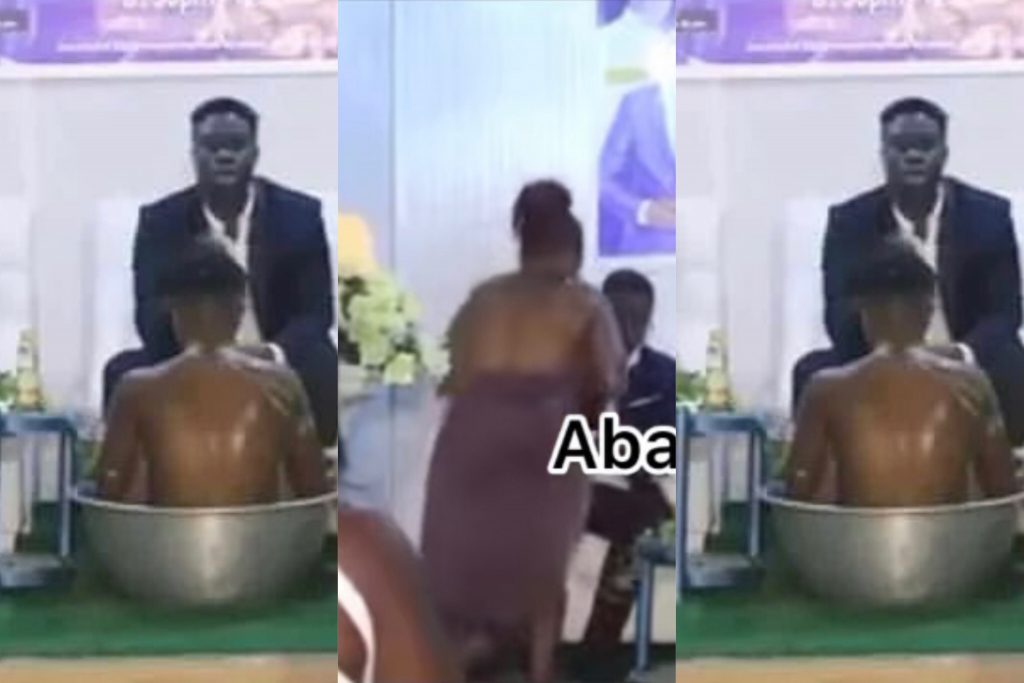 However, for the 31st watch night service, each and every Church in Ghana organized a crossover service to the year 2022.
A certain man of God did the unthinkable as a spiritual direction by God. He brought a pale to the alter and bath each of every one of his female congregants as he ordered them to str!p [email protected]
Watch the video below;
Source: OccupyGh.com