One of the commonest videos of the Ghana Miltary men, when they are far from home on training, is them hunting down Python to eat.
Not all of them are Snake meat lovers but it's nice to adapt to eating snake meat because there is no special food during training and when you go to Rome you must do what the Romans do.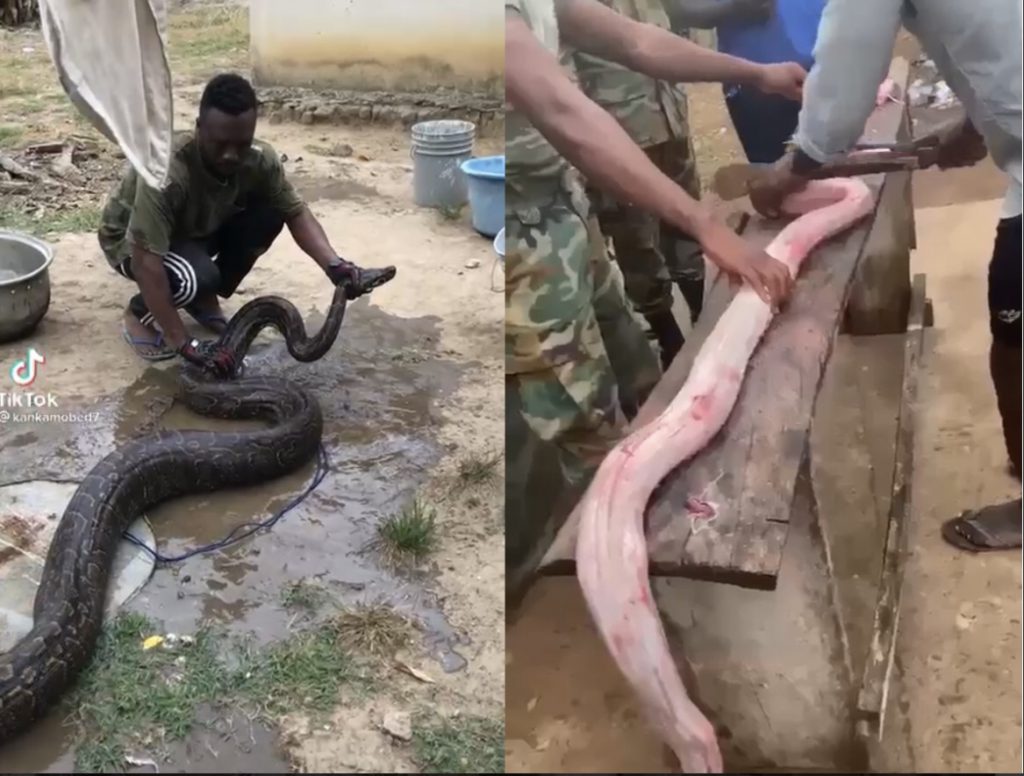 In a rare video sighted on the internet today, Ghanaian Soldiers believed to be in the jungle caught a Giant Python alive and roasted it to eat.
They butchered the snake meat as they prepared to steam it and make it delicious for consumption. Python meat is really good and underrated meat.
Watch the video below;
Source: Occupygh.com